Year 6: Bude Residential Week
Year 6 Residential - Bude, North Cornwall. CLICK HERE to see the photo album
Most of Year 6 are in Bude, North Cornwall this week for a week of fun-filled activities. Regular updates will appear throughout the week, so keep checking to see what they're getting up to!
Friday 30th June
What an amazing week! The children were absolutely fantastic and way surpassed our expectations of them! They all deserved the team of the week award!! Well done Meadow Vale!!!
3.00pm - Stop at services
STILL ON COURSE FOR 5.00pm-5.30pm ETA, however we aren't on the M4 yet so this could change. Mr Whiddett will update anything significant via facebook contacts.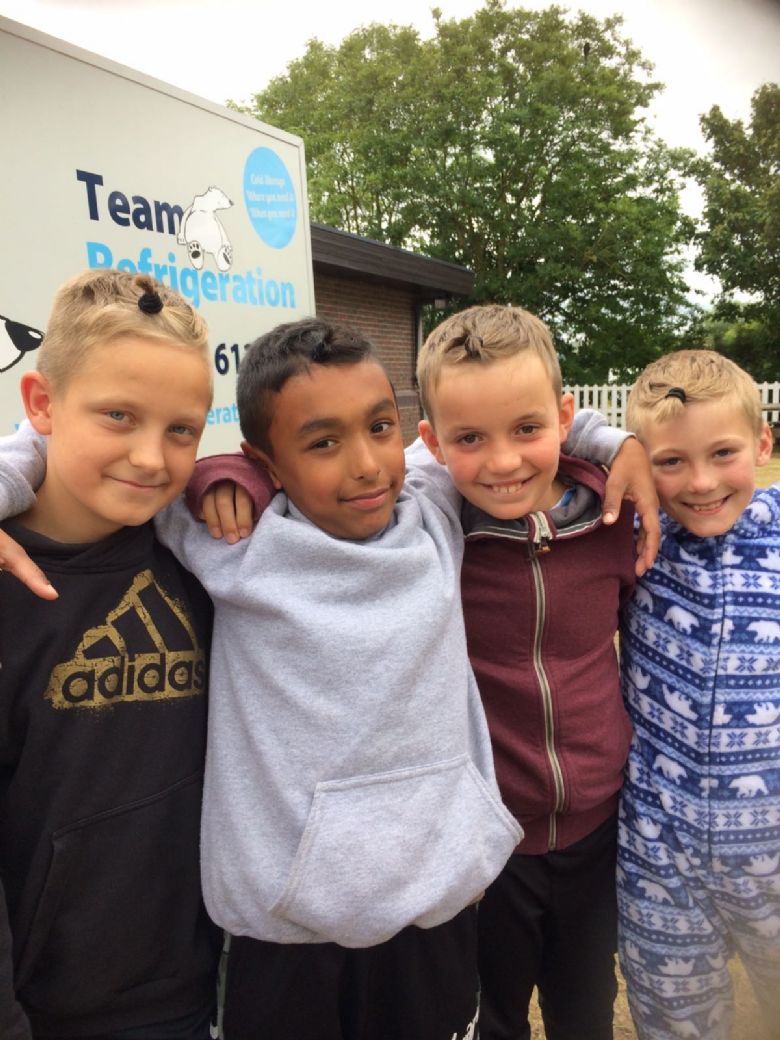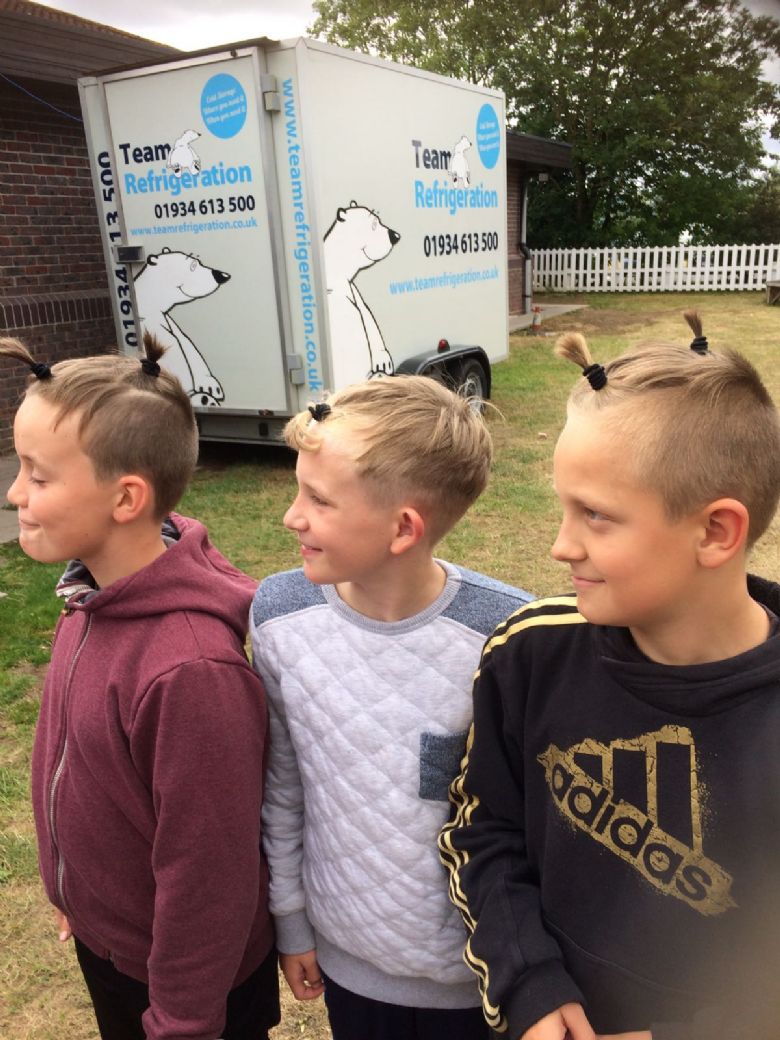 Top knot crew Double unicorn!
12.15pm - We are leaving Bude........
ETA at Priestwood Ave gate entrance is 5pm-5.30pm (traffic permititng) An update will be posted at approx. 3pm in case there is any significant change. Mr Whiddett will also update his facebook contacts.
11.35 - Early lunch before the off!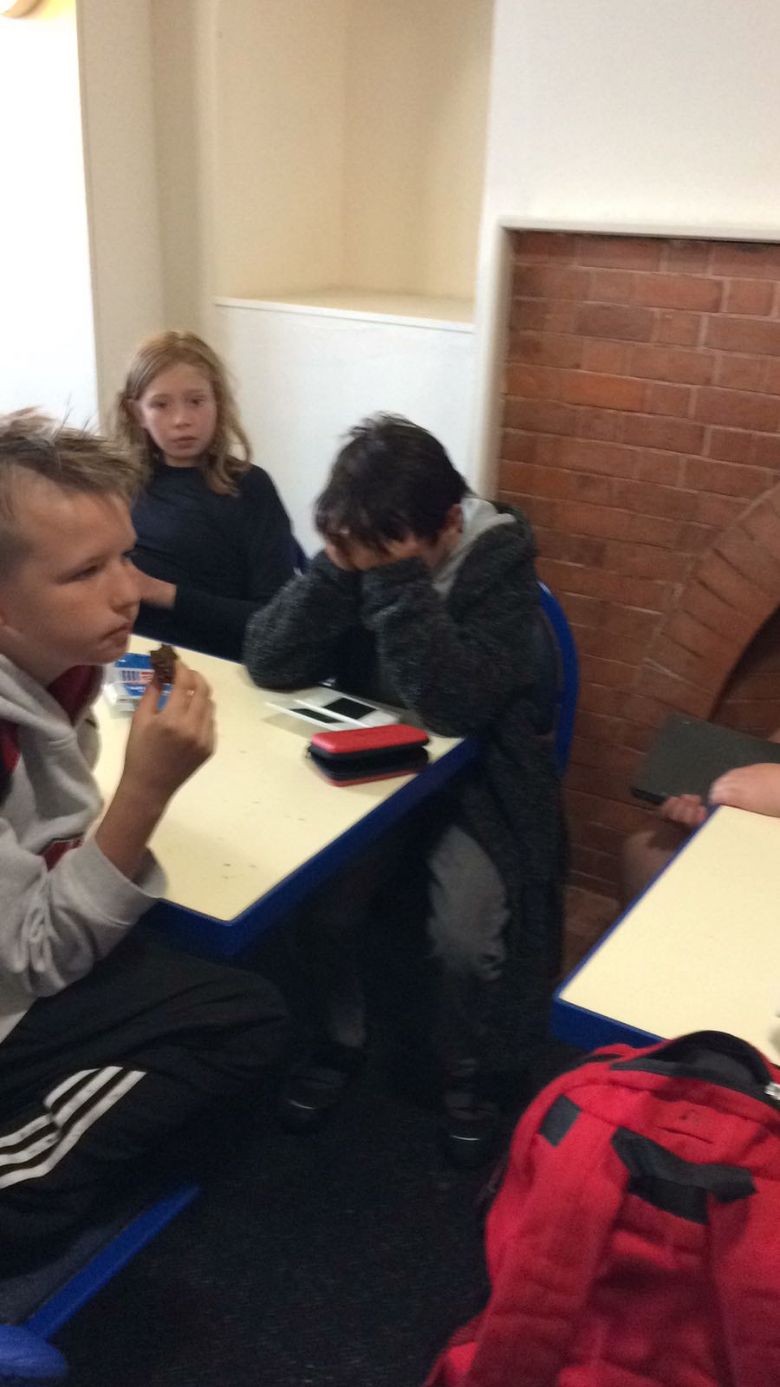 I don't want to go home .....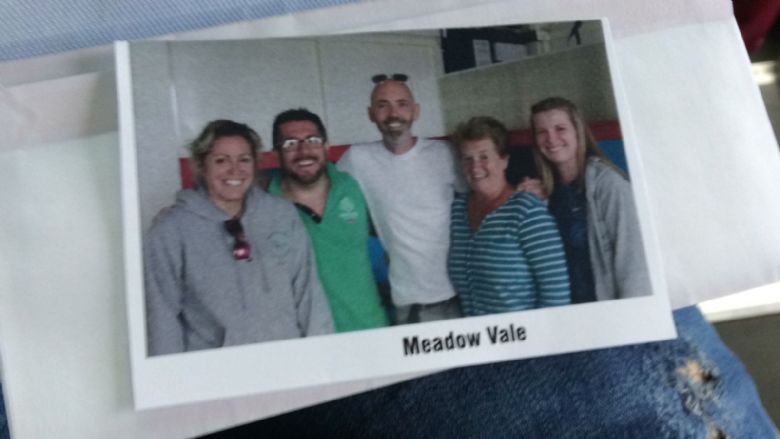 10.55am - Back from surfing...... getting ready for home.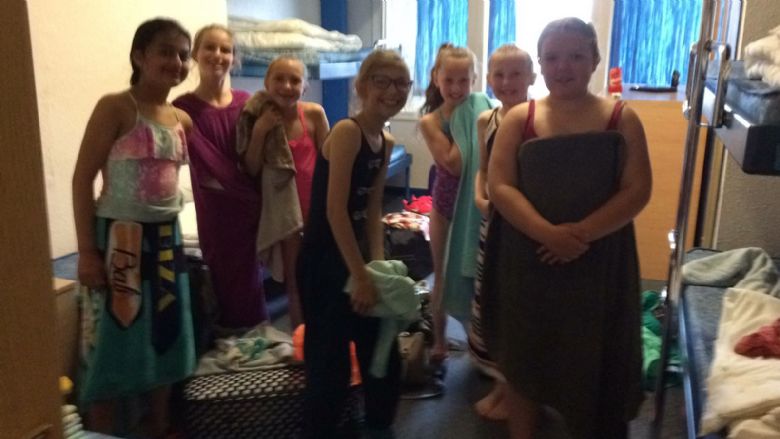 Will everything fit back in the cases?
Good morning birthday girl!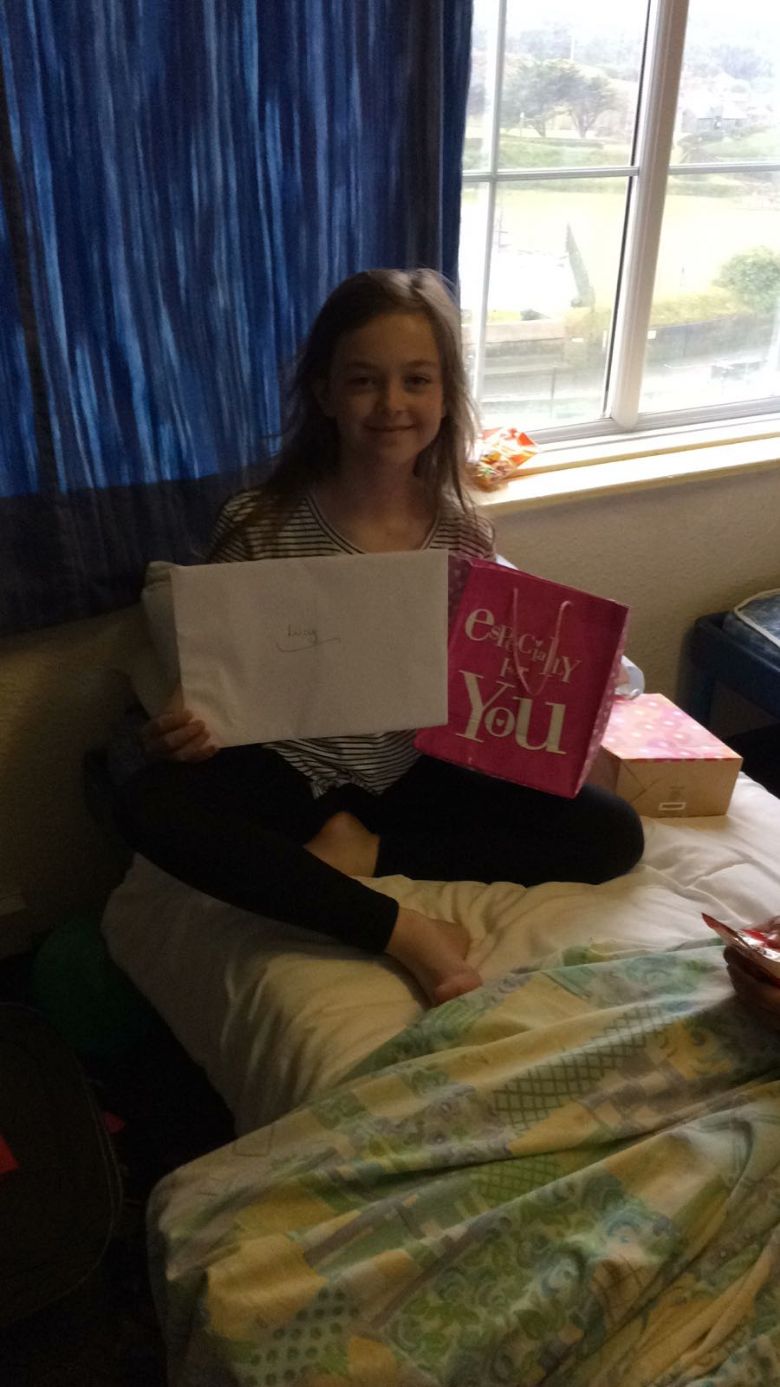 Happy Birthday Lucy!
Thursday 29th June
Evening: Presentation time.......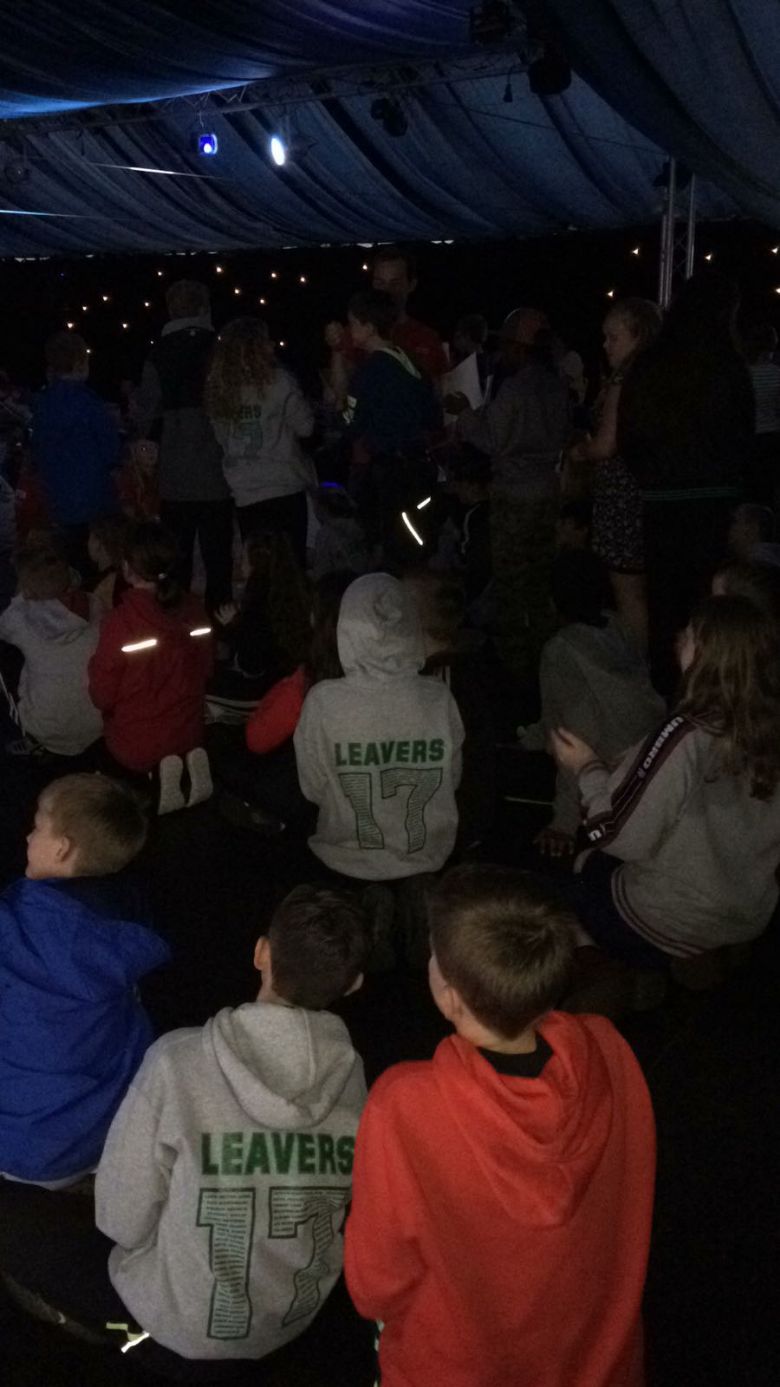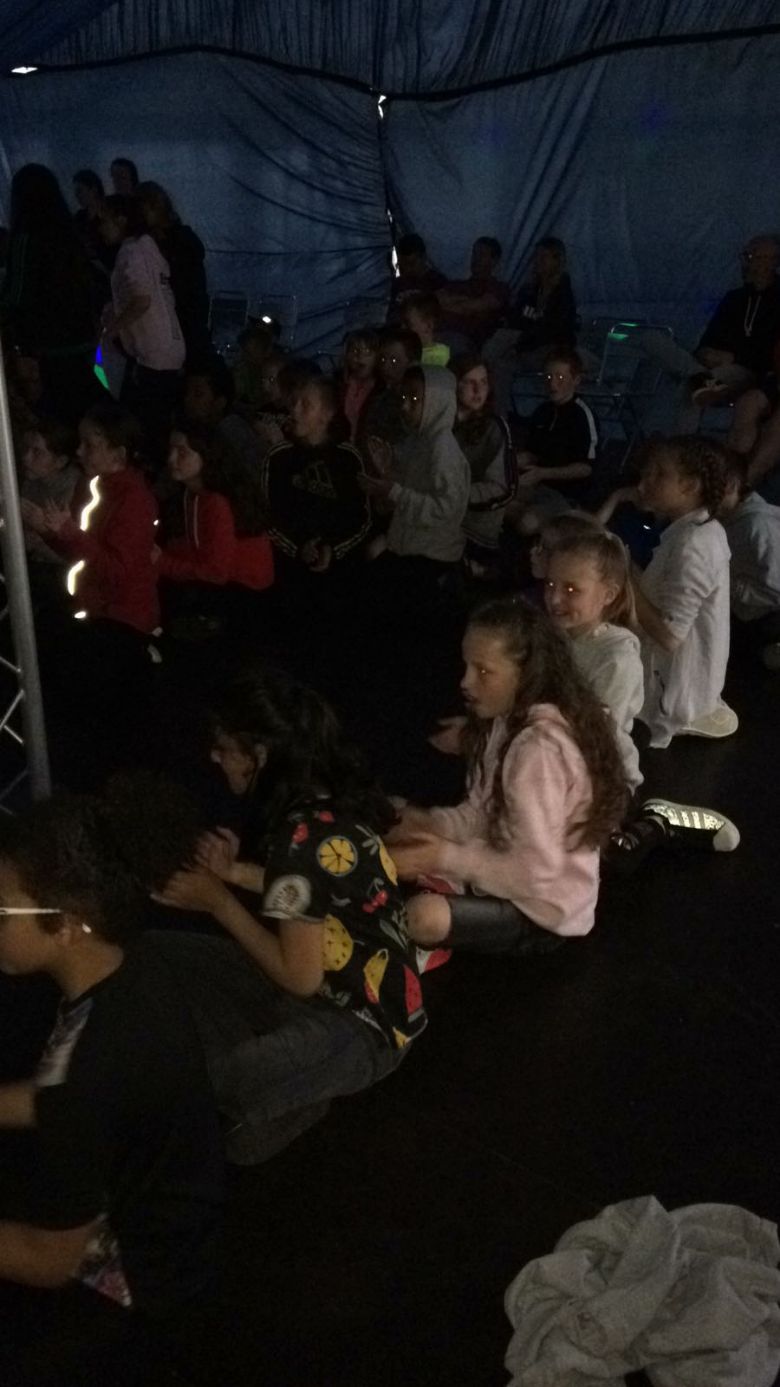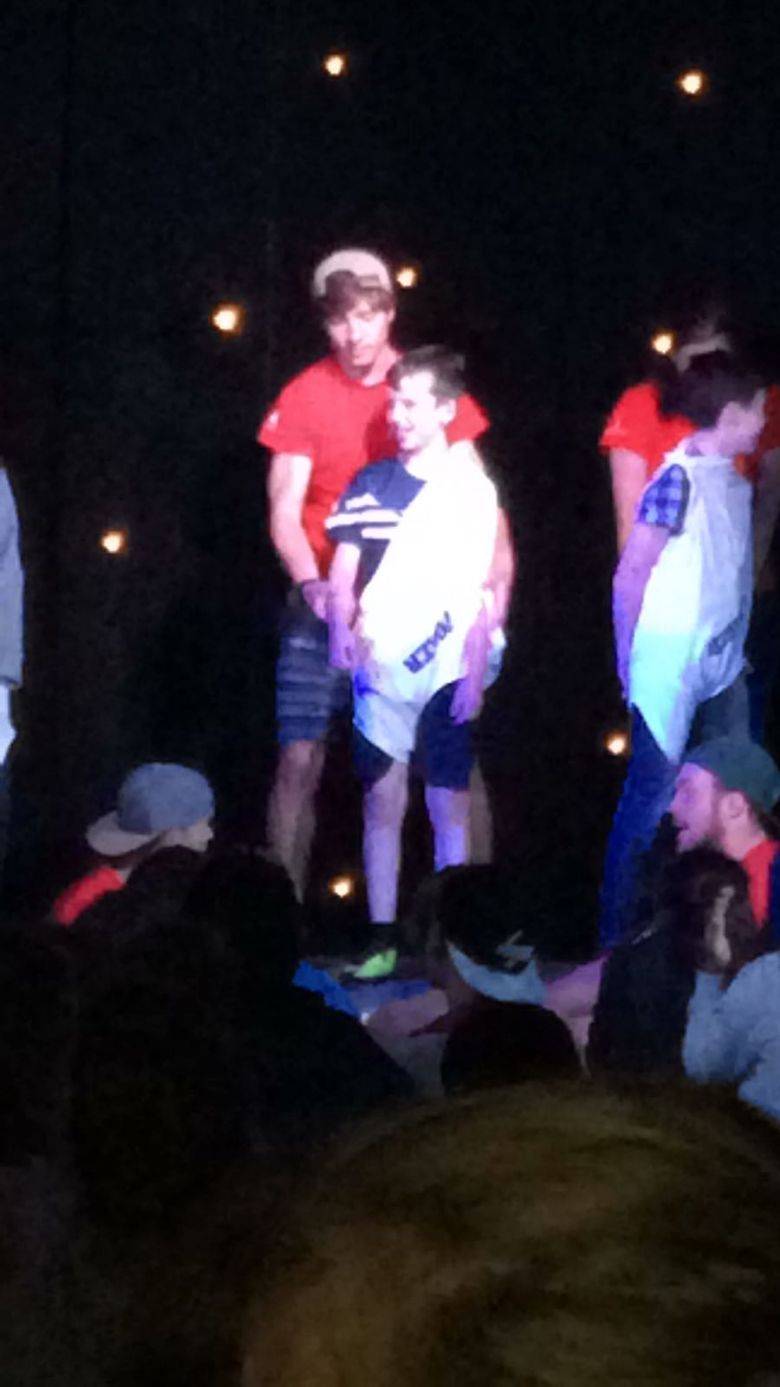 Joker of the week!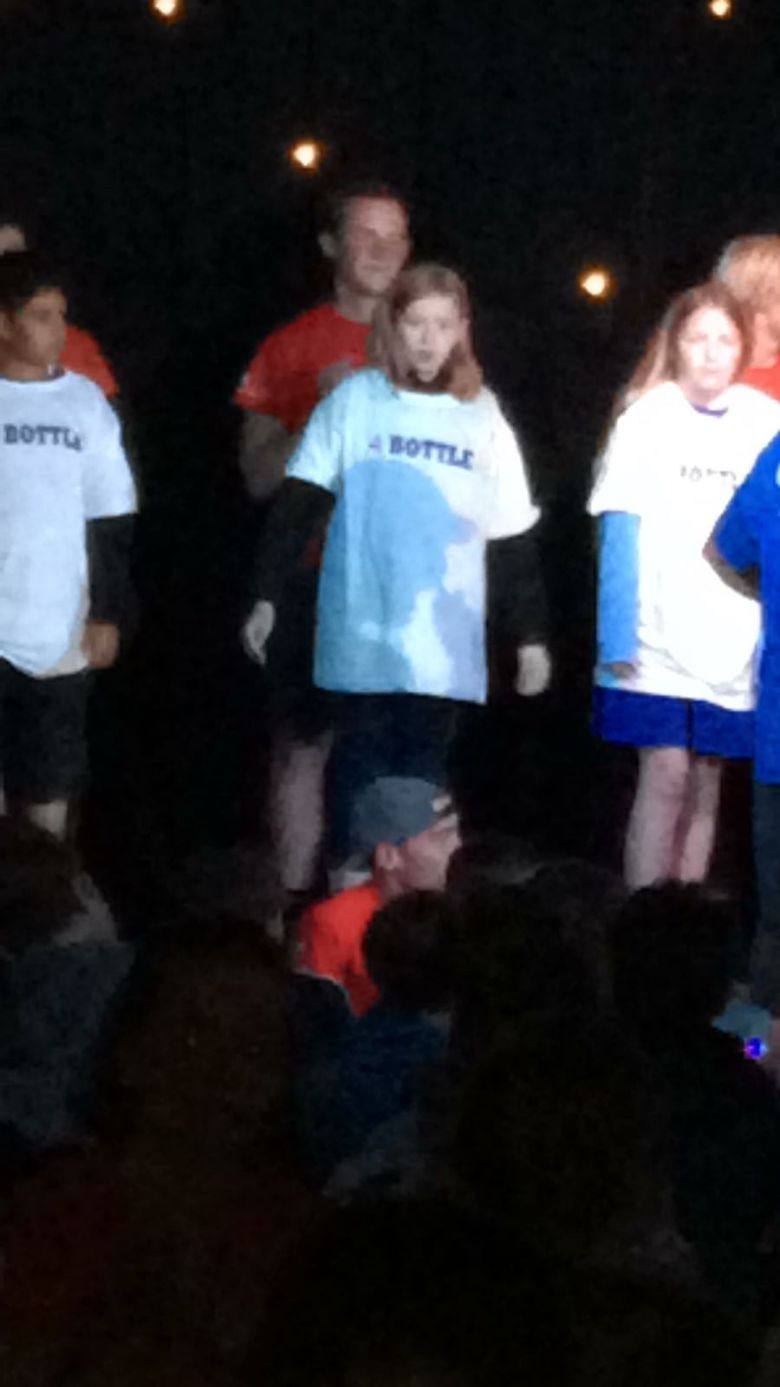 Bottle of the week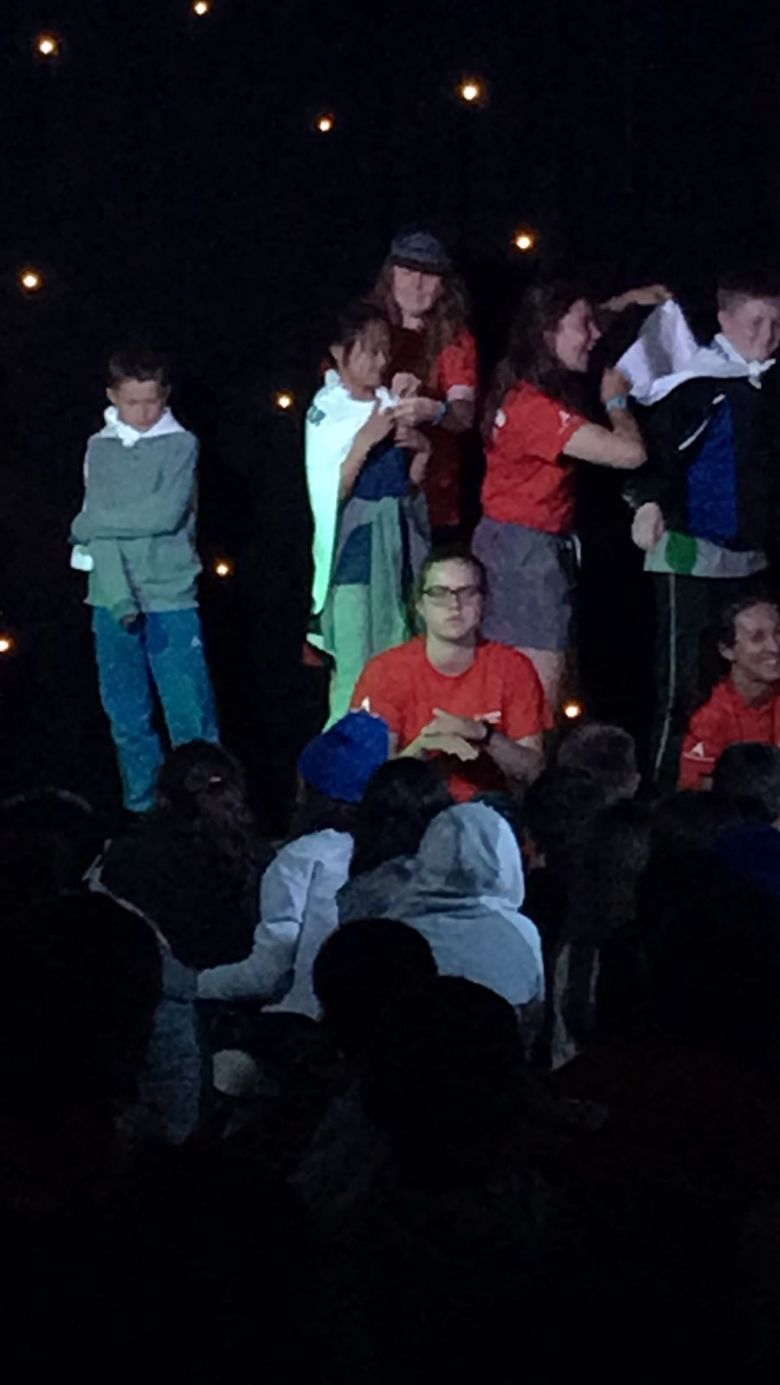 Superstar!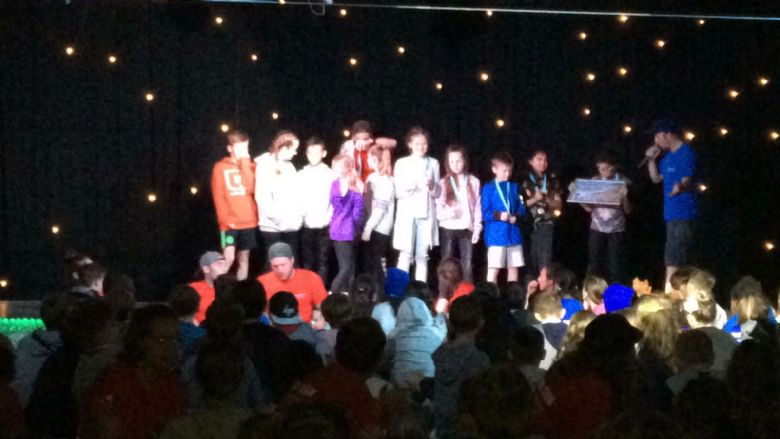 Super team of the week!! Whoop!!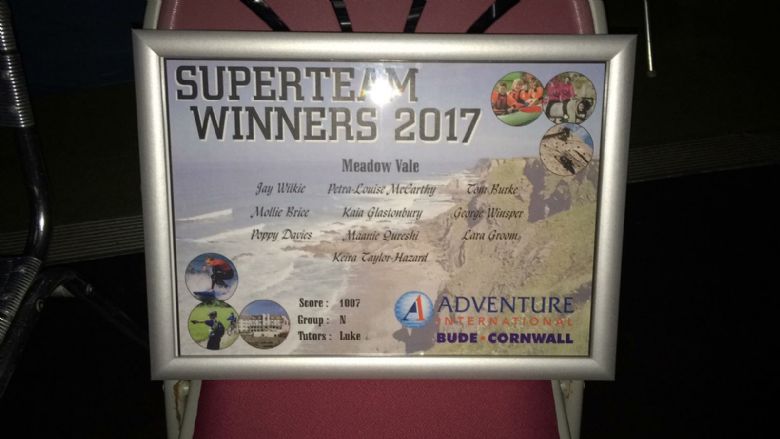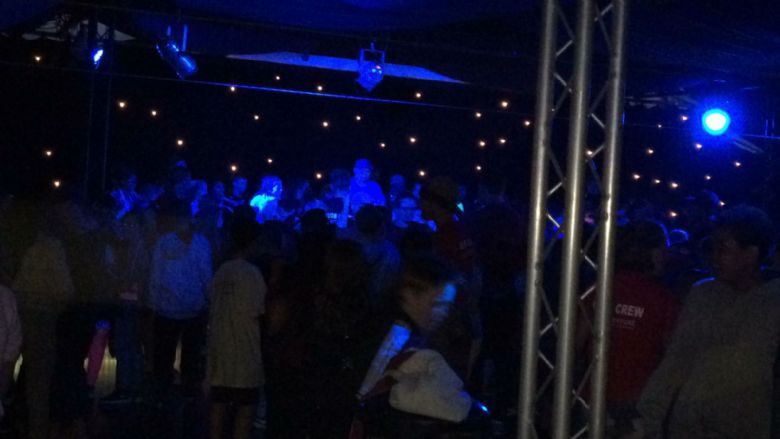 D-I-S-C-O!
Dinner Time: (feeding time at the zoo?)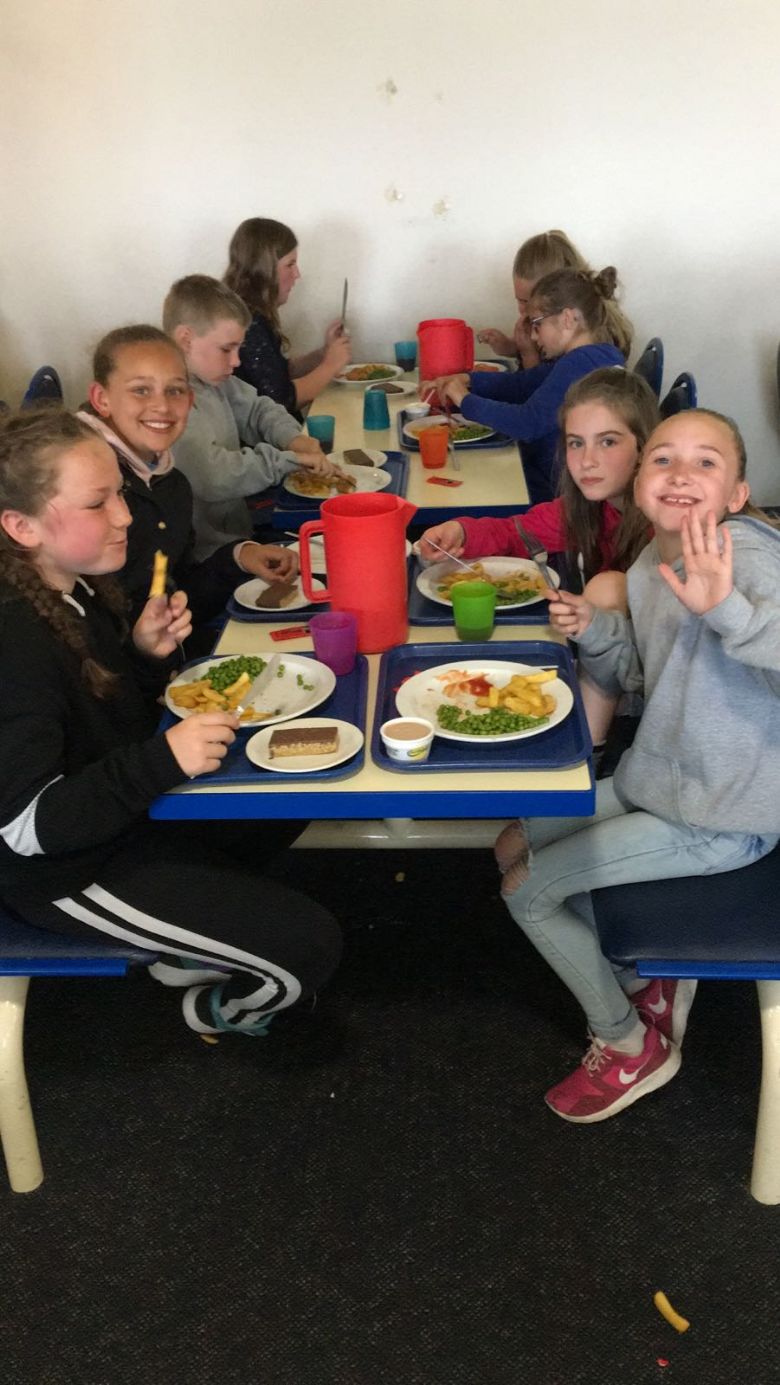 Yum!
Afternoon - the rain has gone away...... for now!!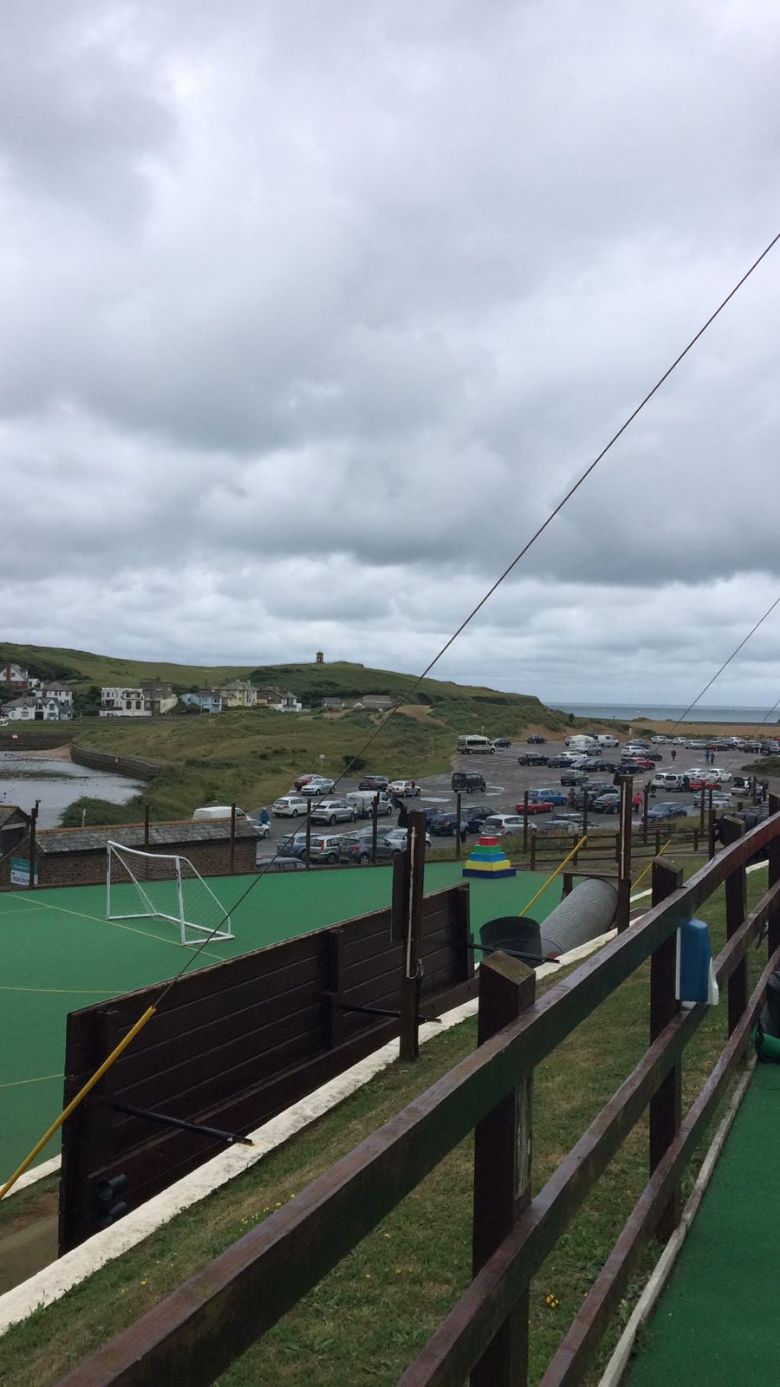 Time for more climbing - high ropes/low ropes/climbing wall and abseiling!!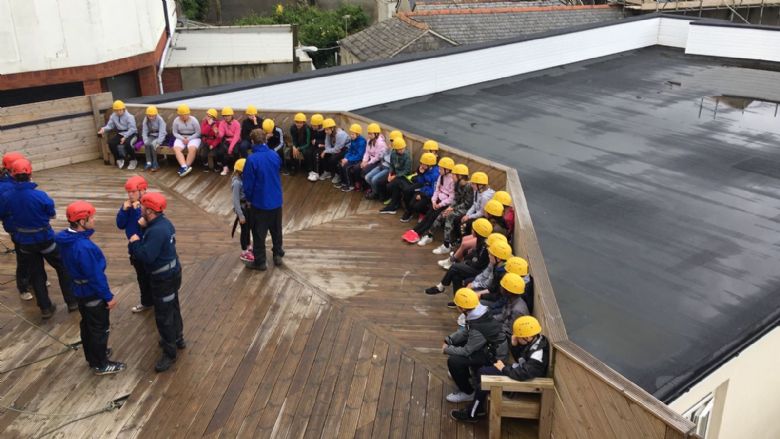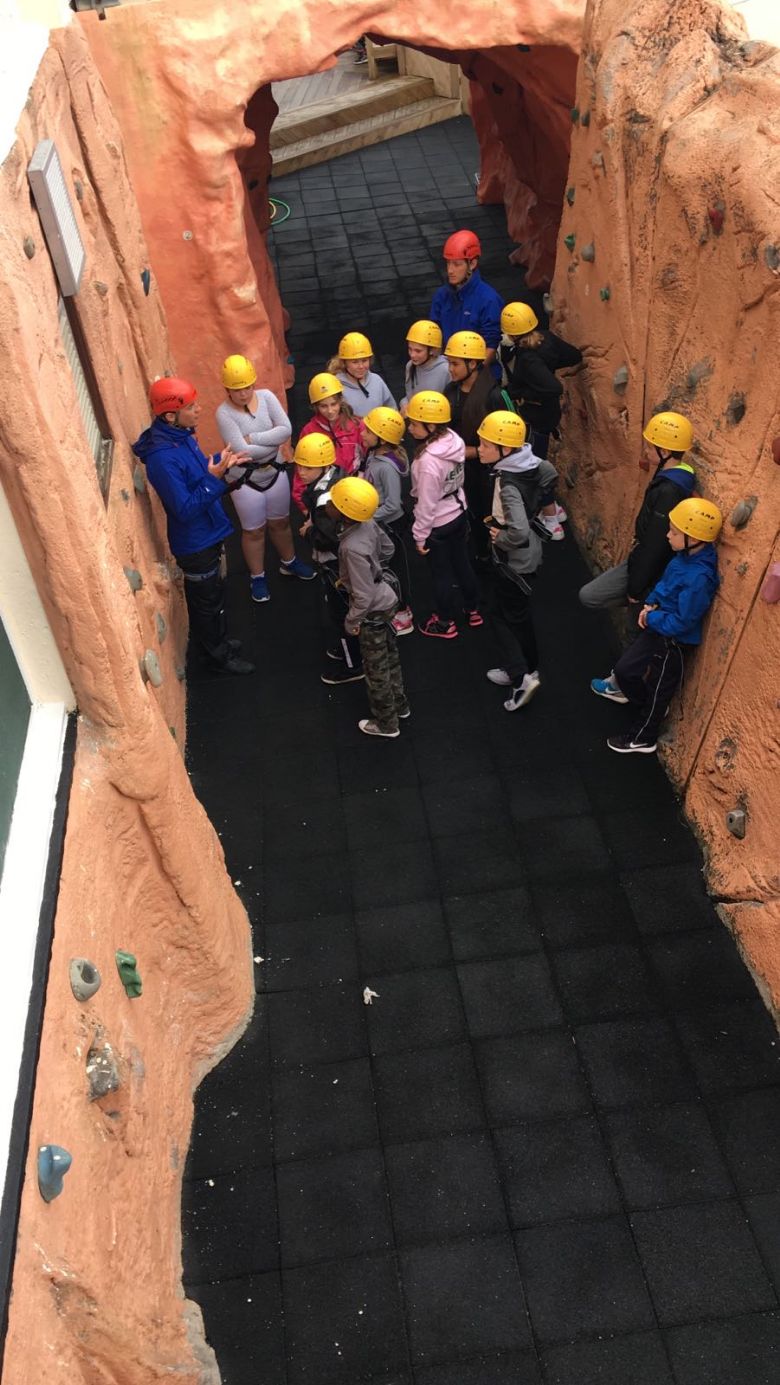 Safety briefing first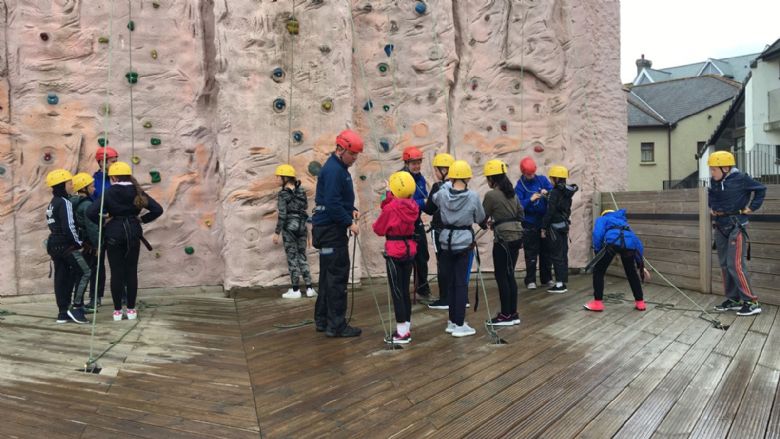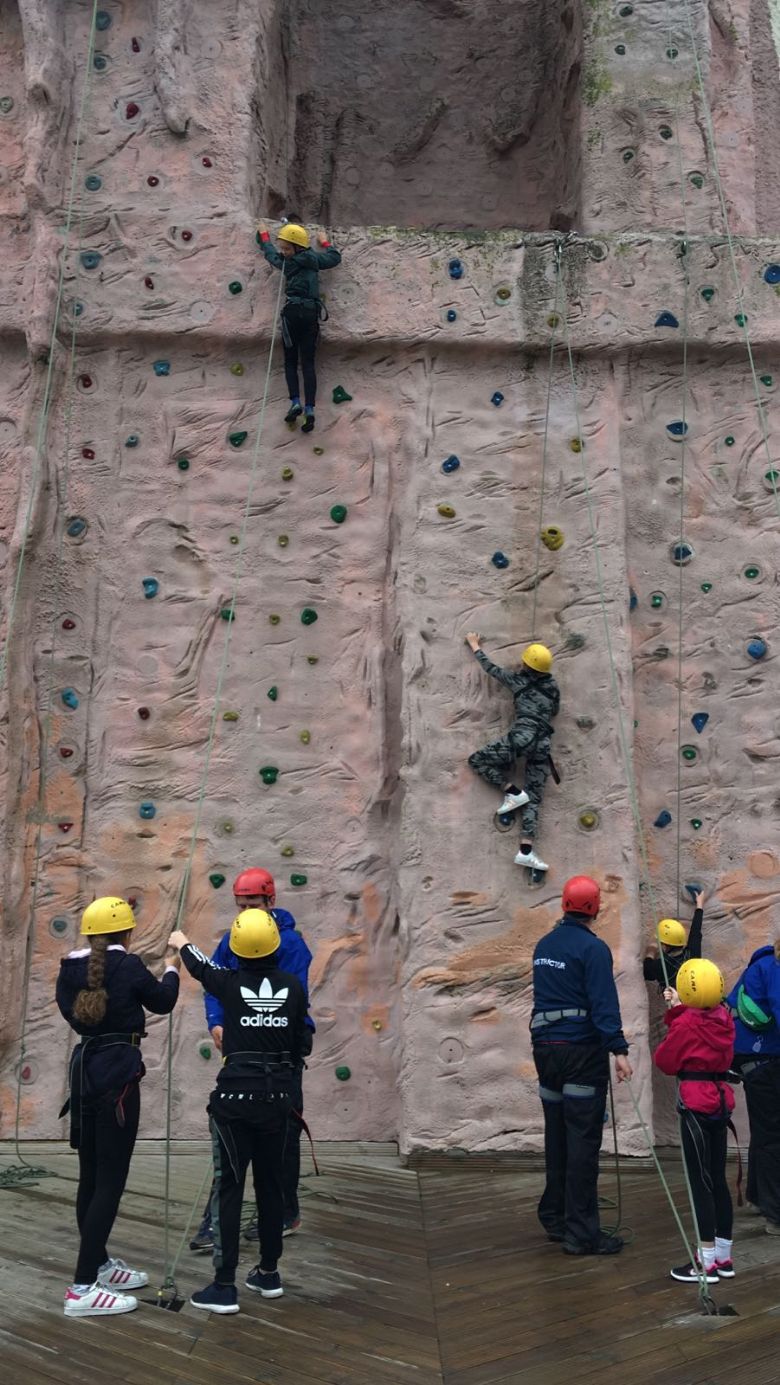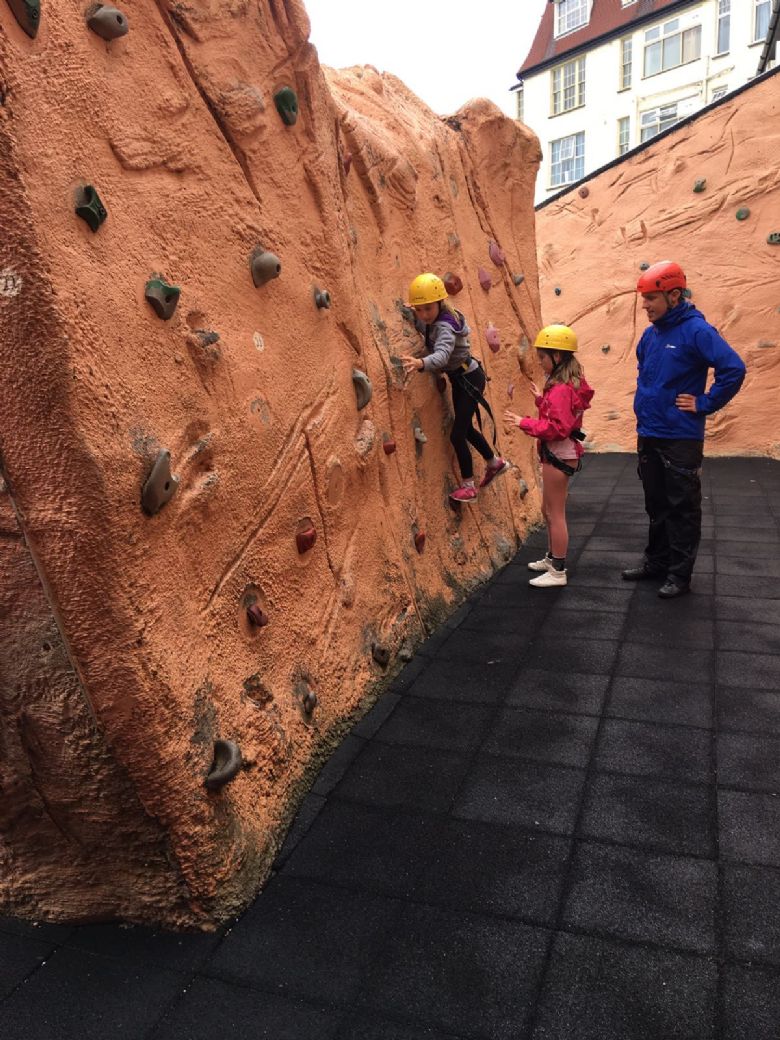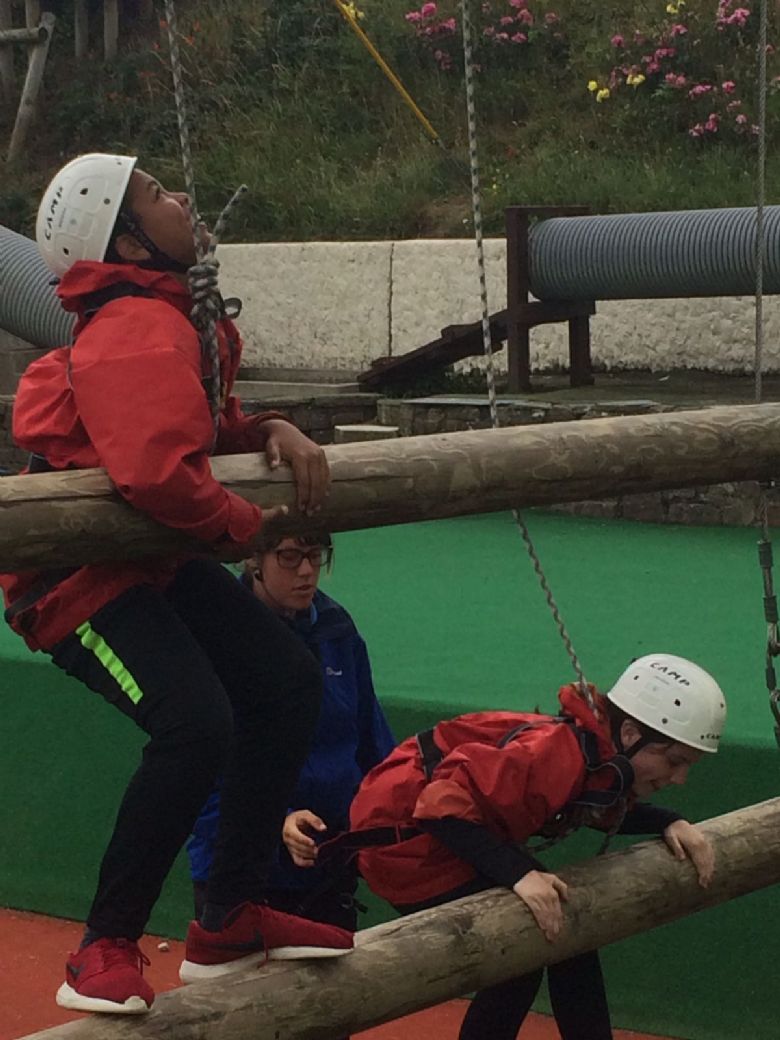 Bouldering Struggling?!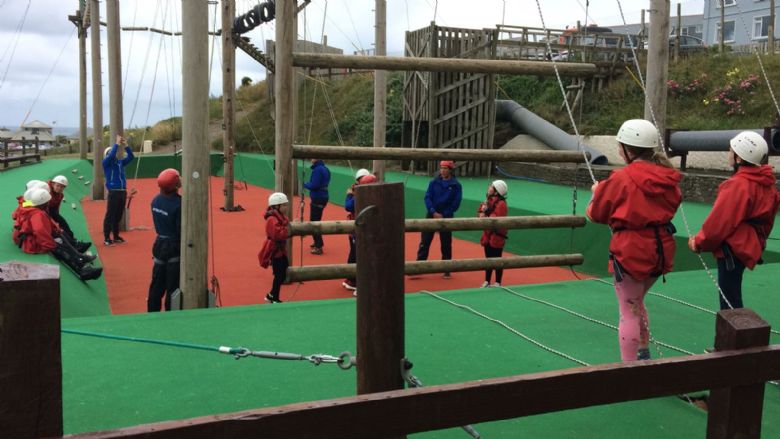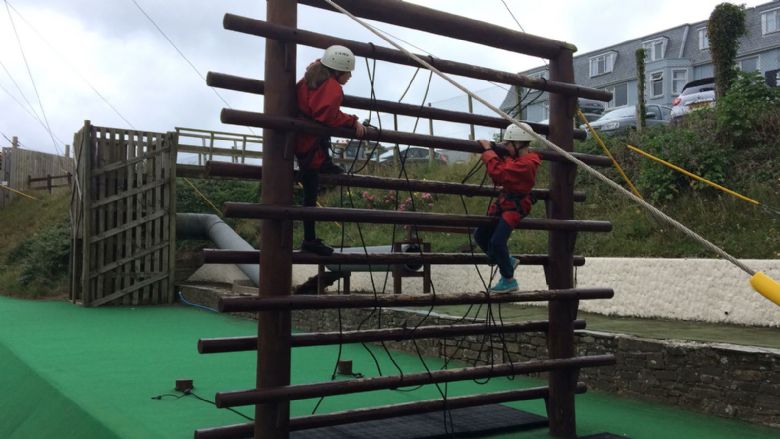 Teamwork! Strung up!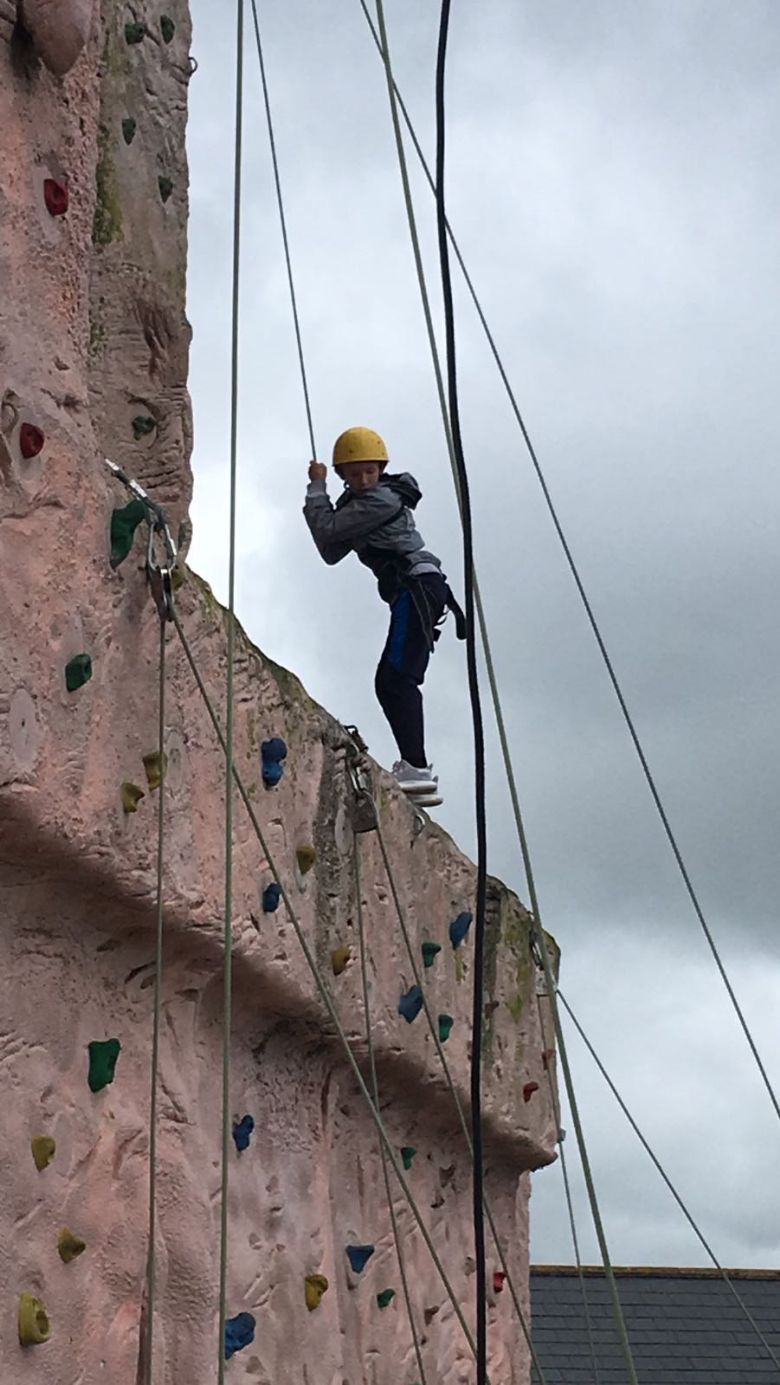 James' view of leaning back to abseil !!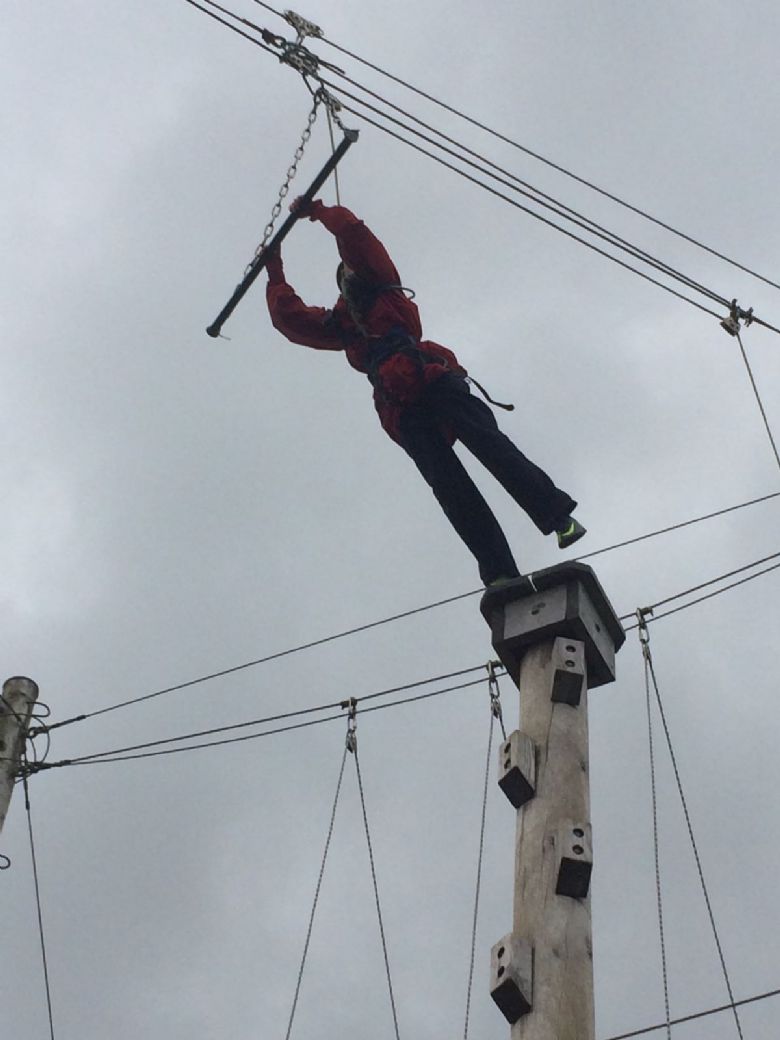 Leap of faith...... well done!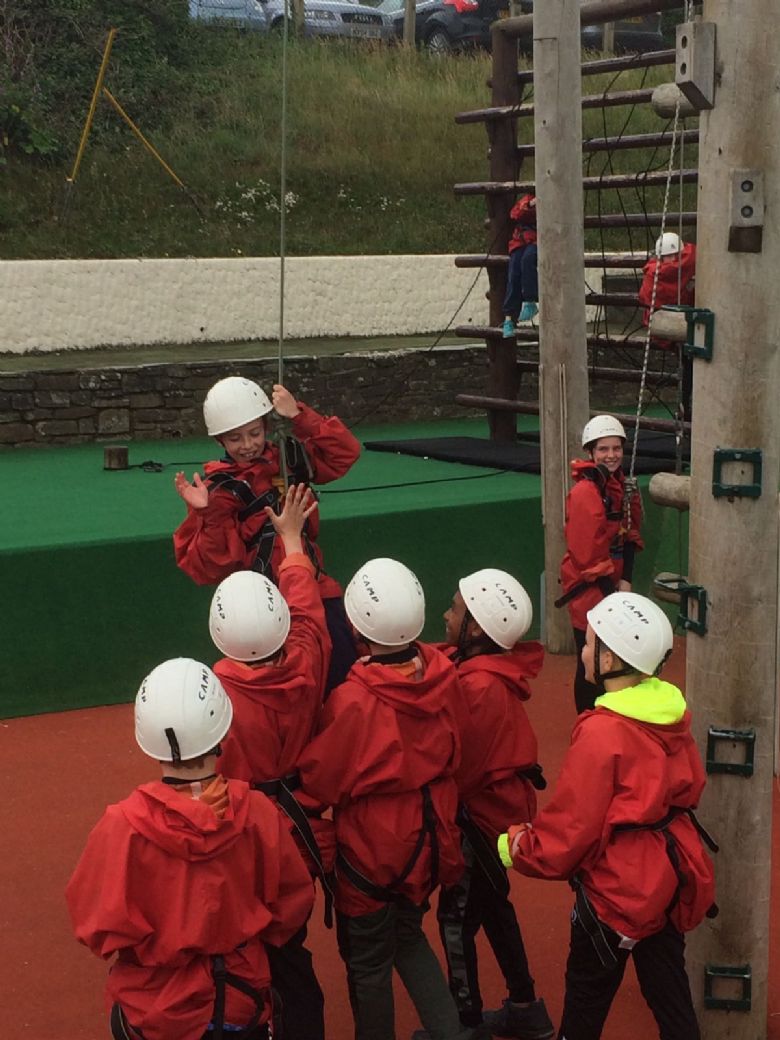 High five the hero!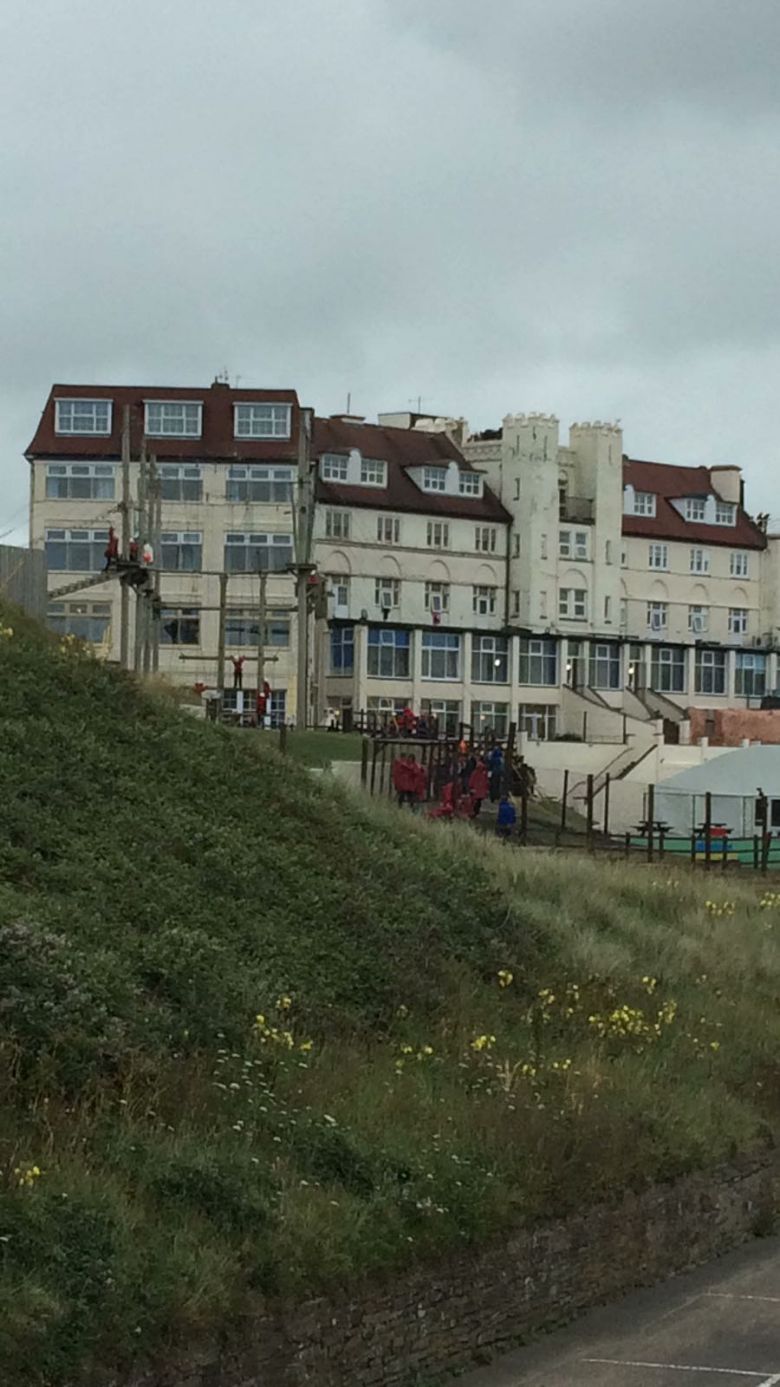 MV takeover - all the red dots are us!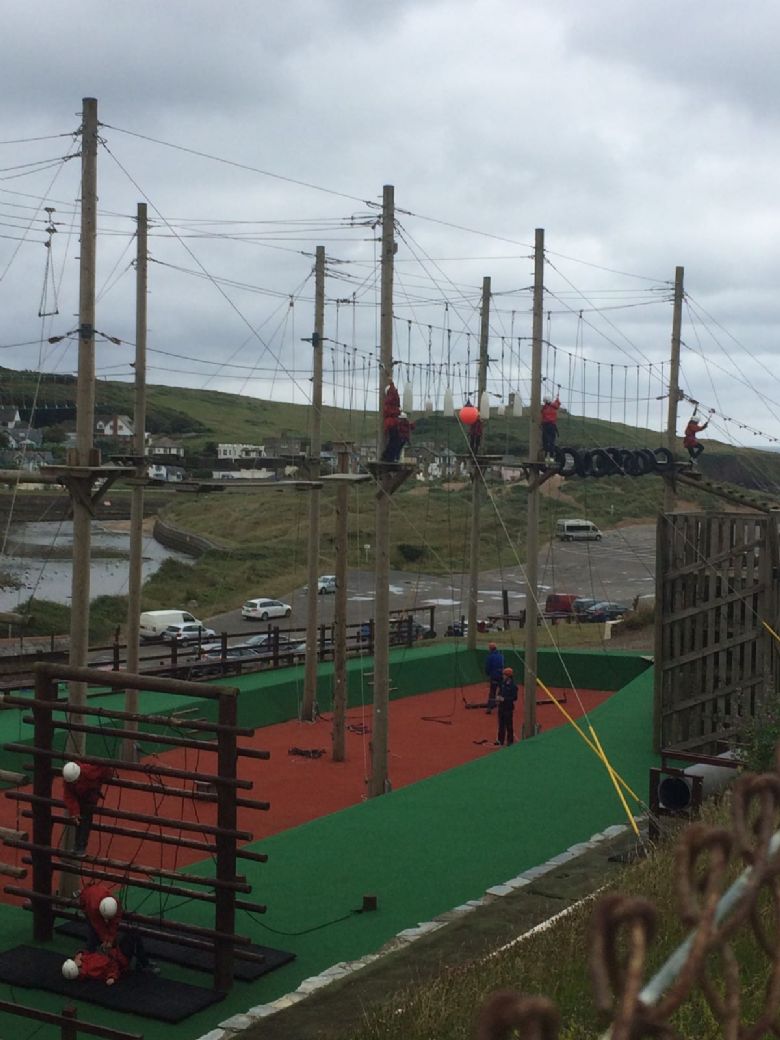 Living the high life!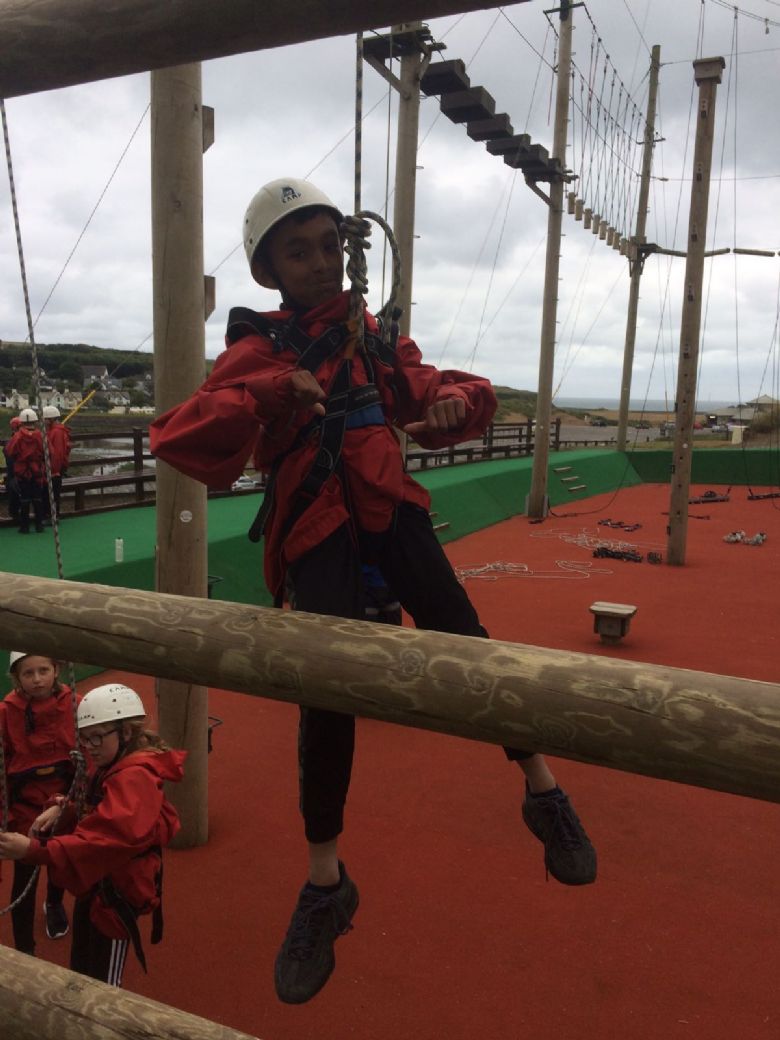 Just hanging around.......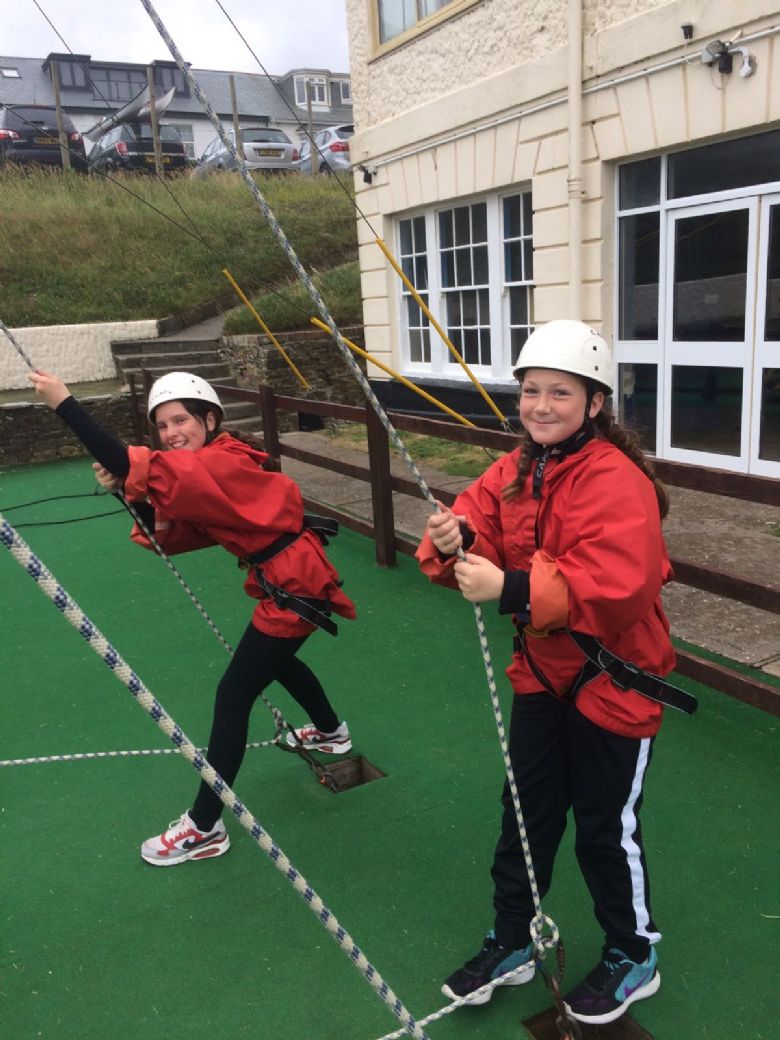 Reeling them in....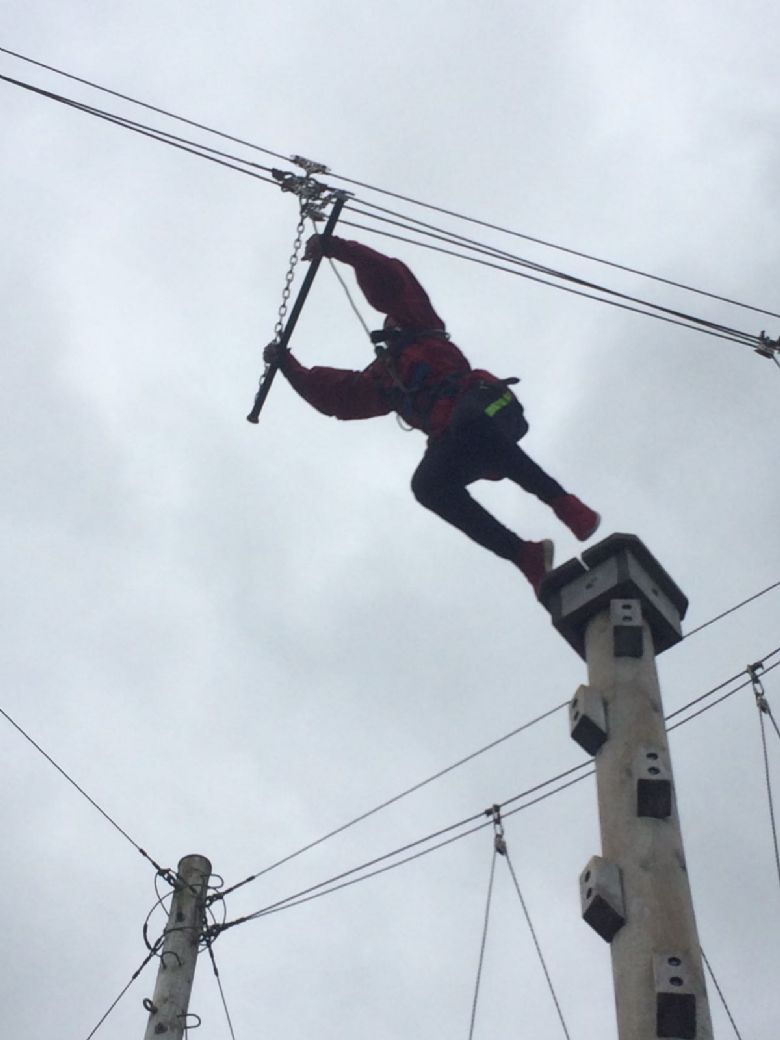 Leaping to success!
Oooh, and a cheeky bit of retail therapy!!
10.00am - High ropes time!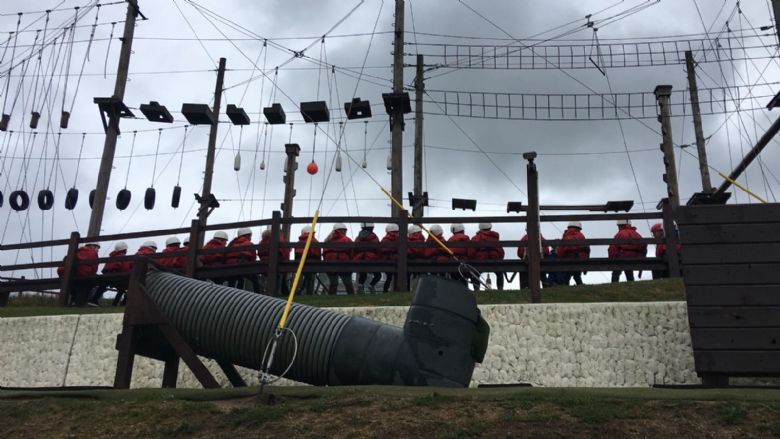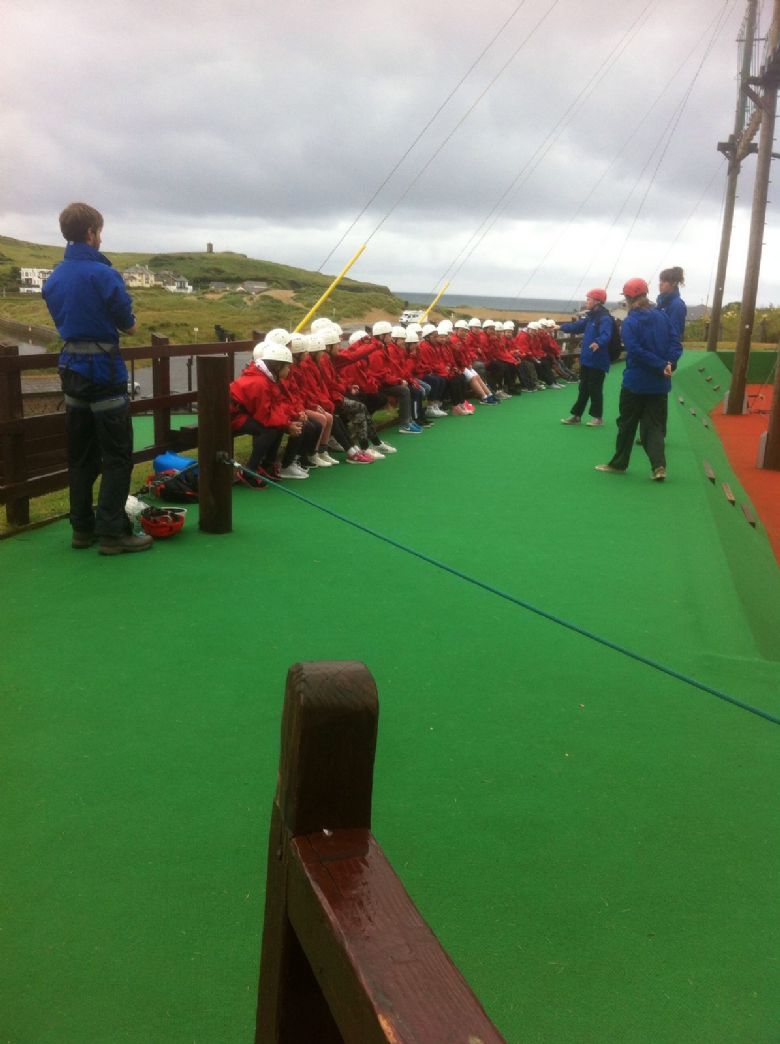 Ready for action!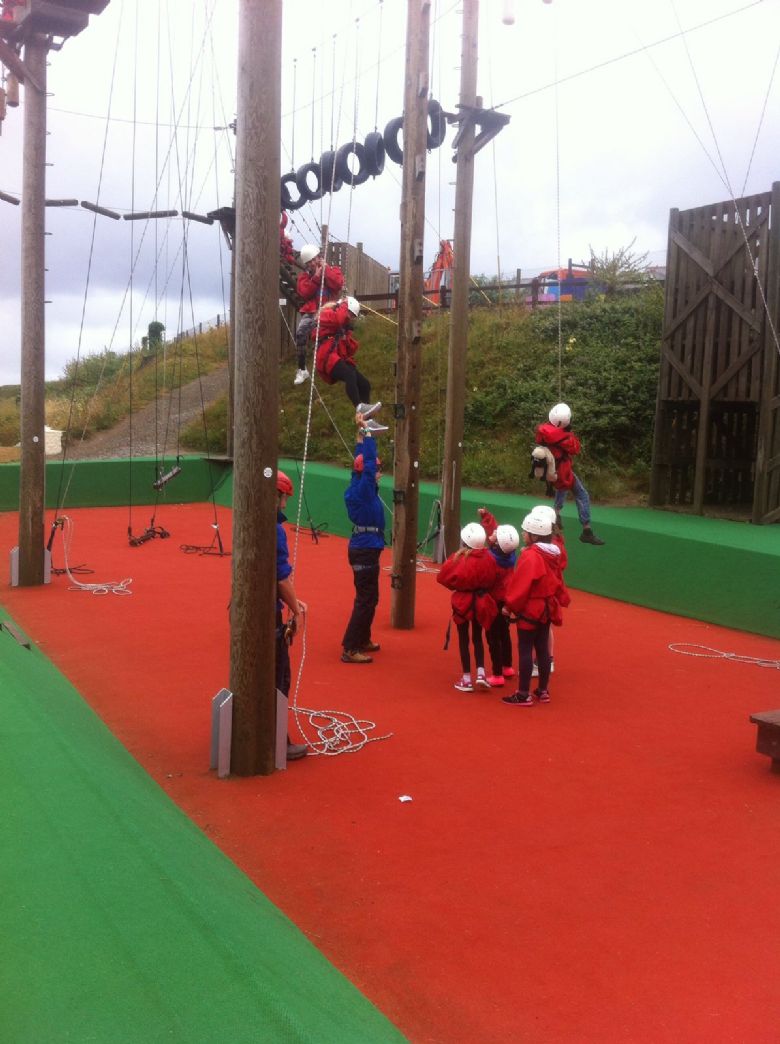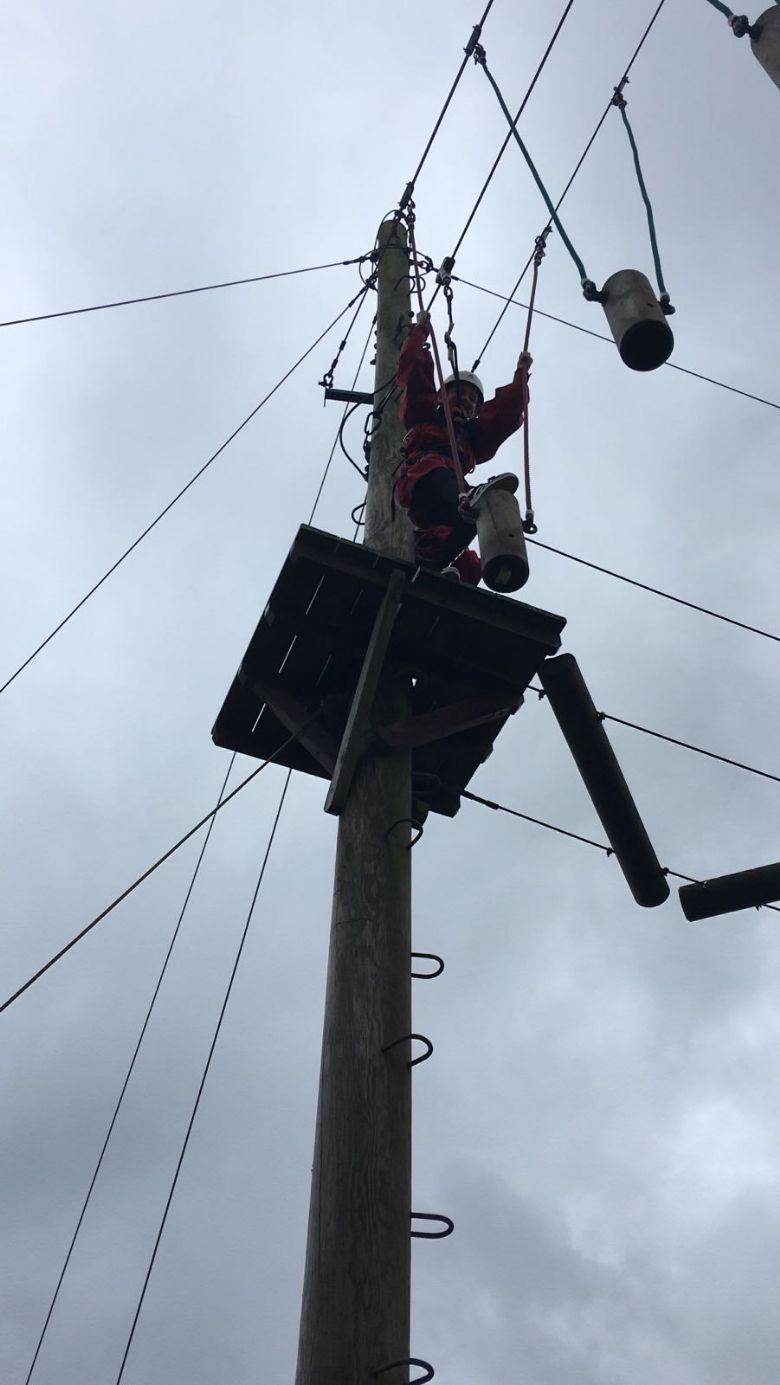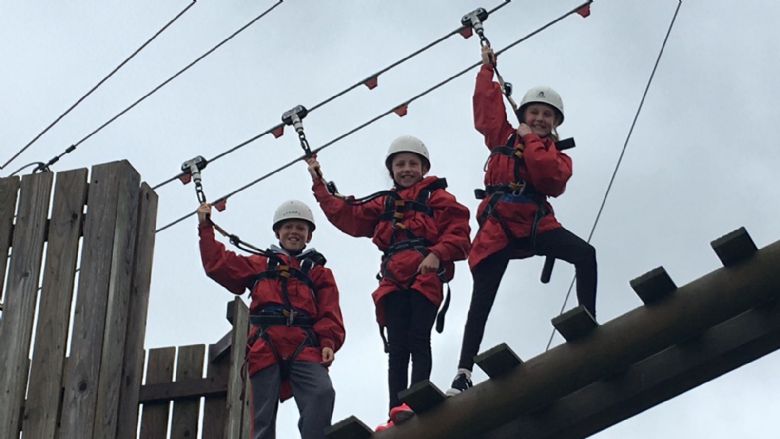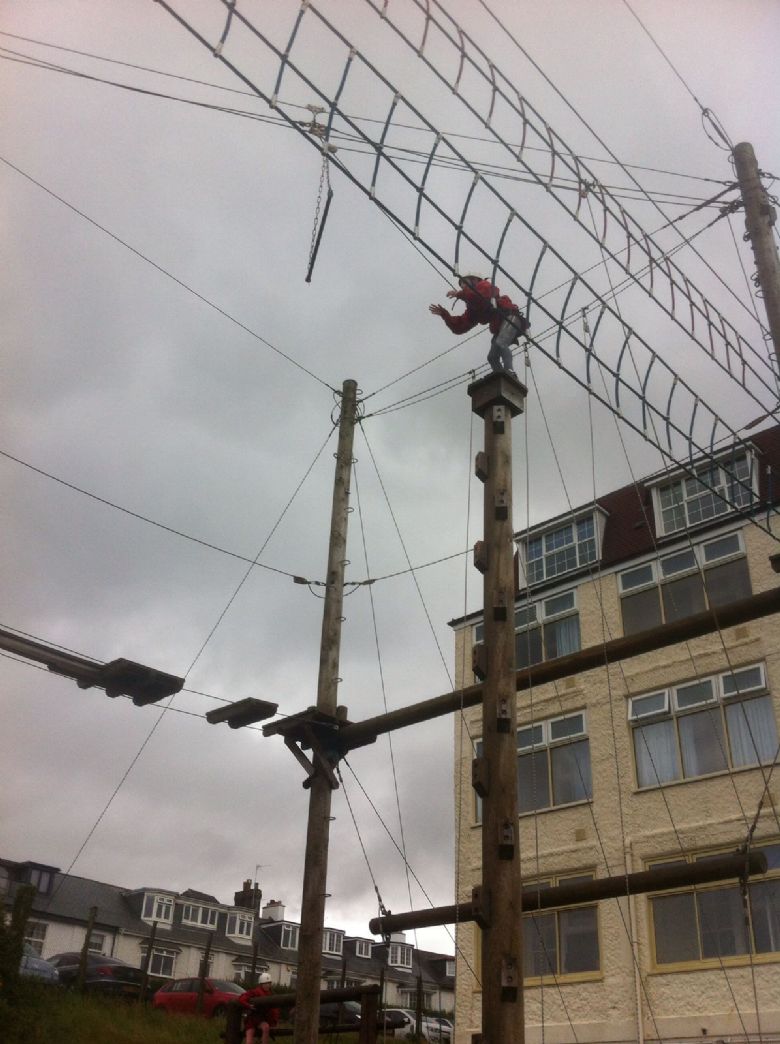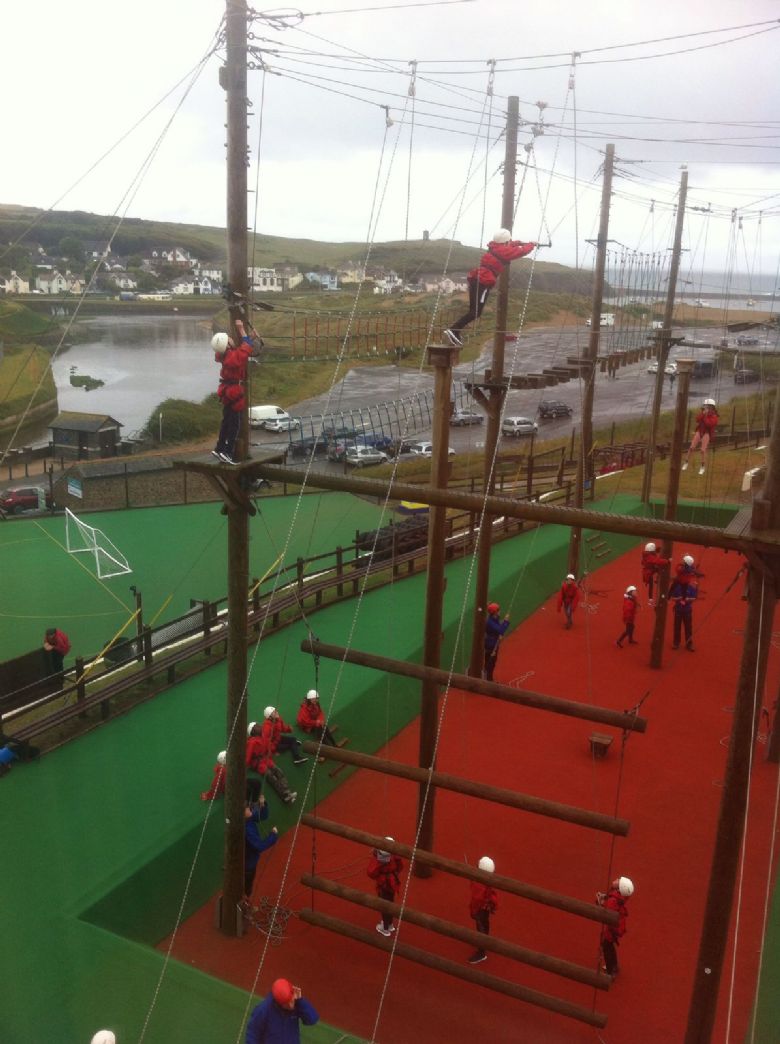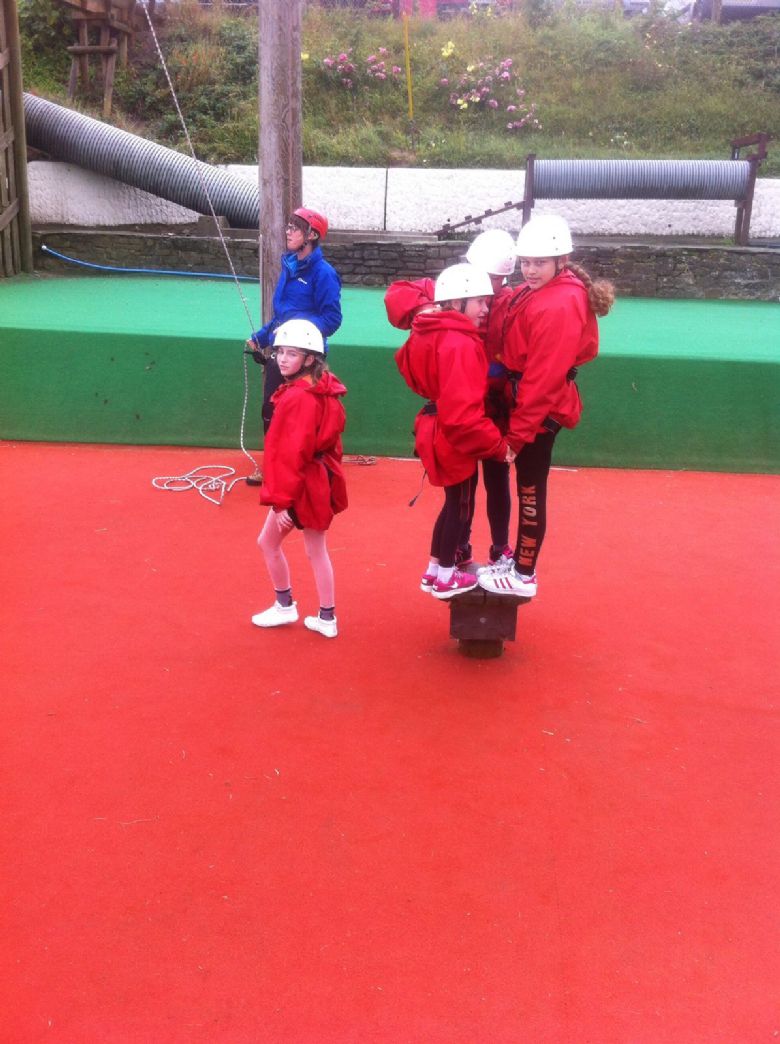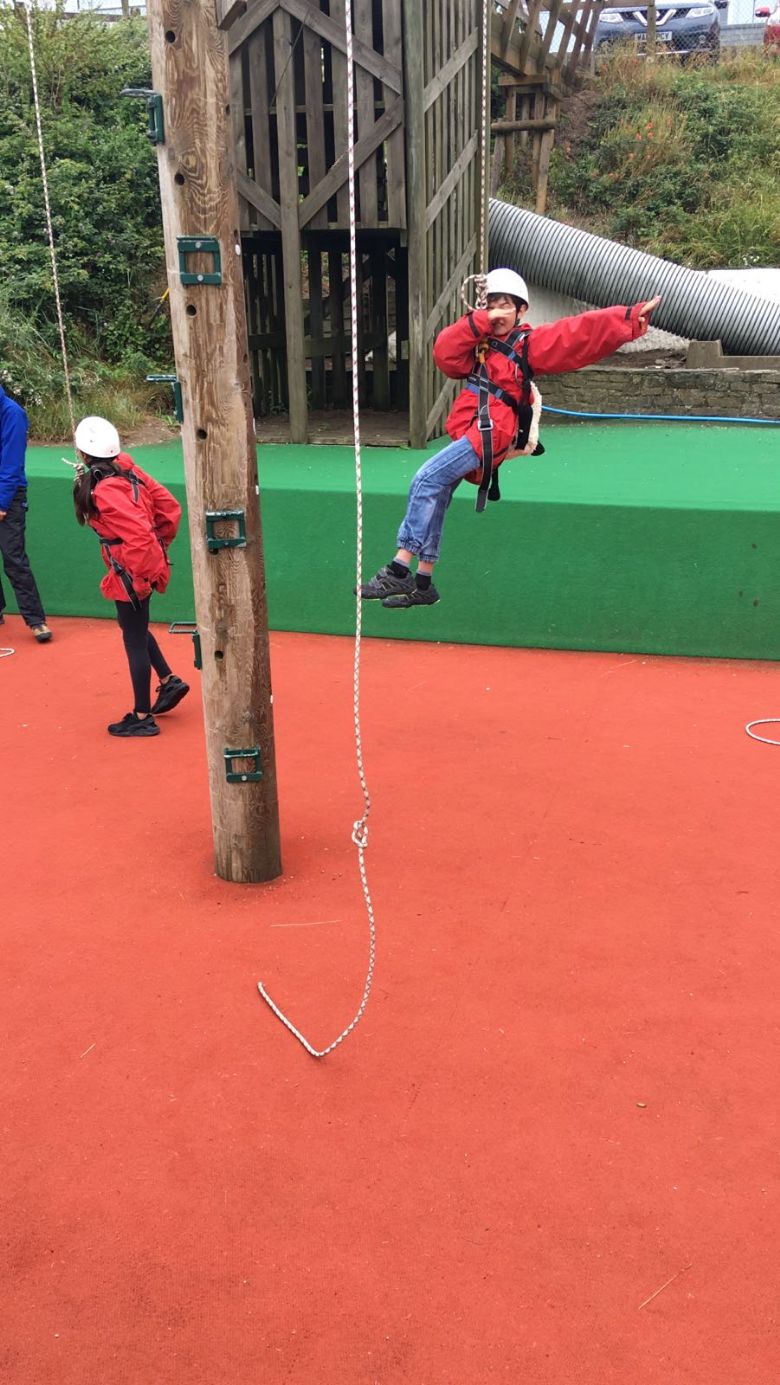 Hanging about dabbing!
09.30am - Winners of the talent contest!! MV wiped the board!!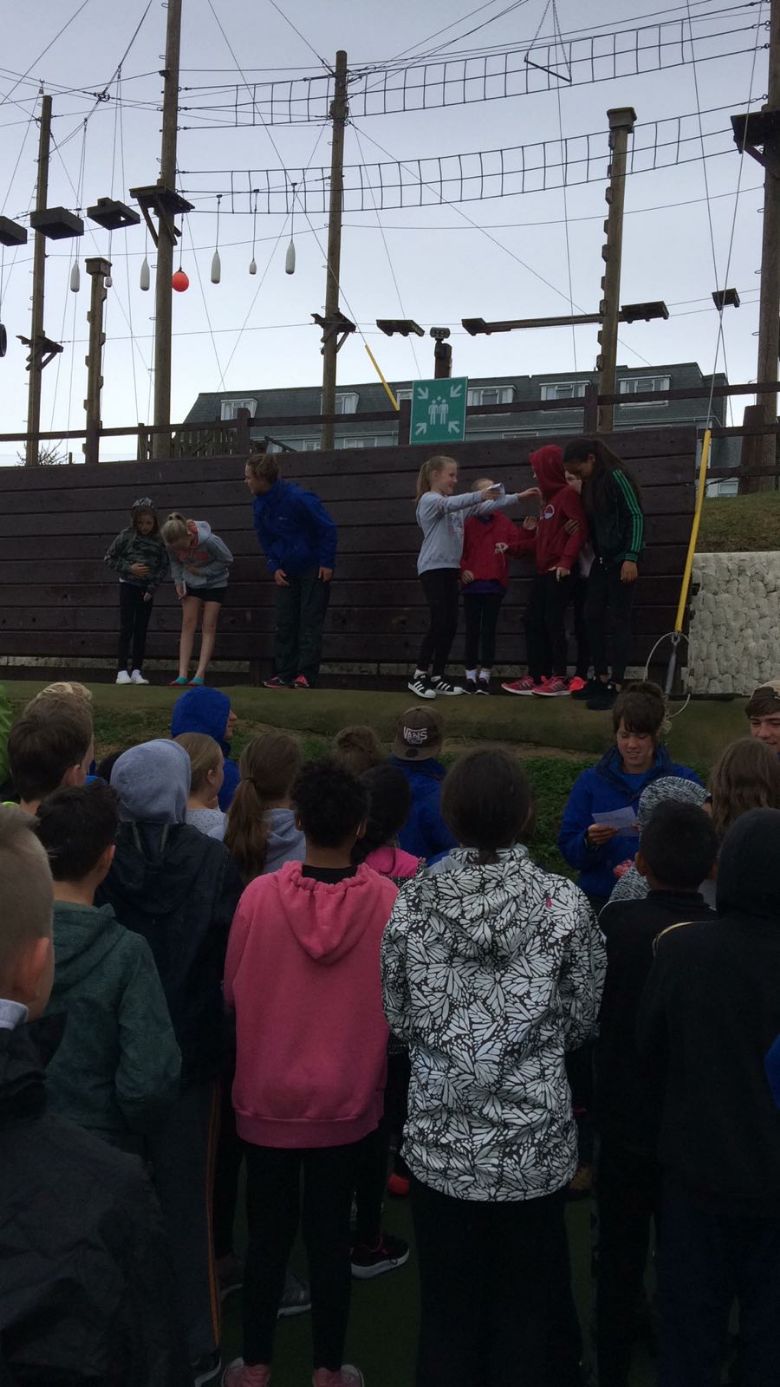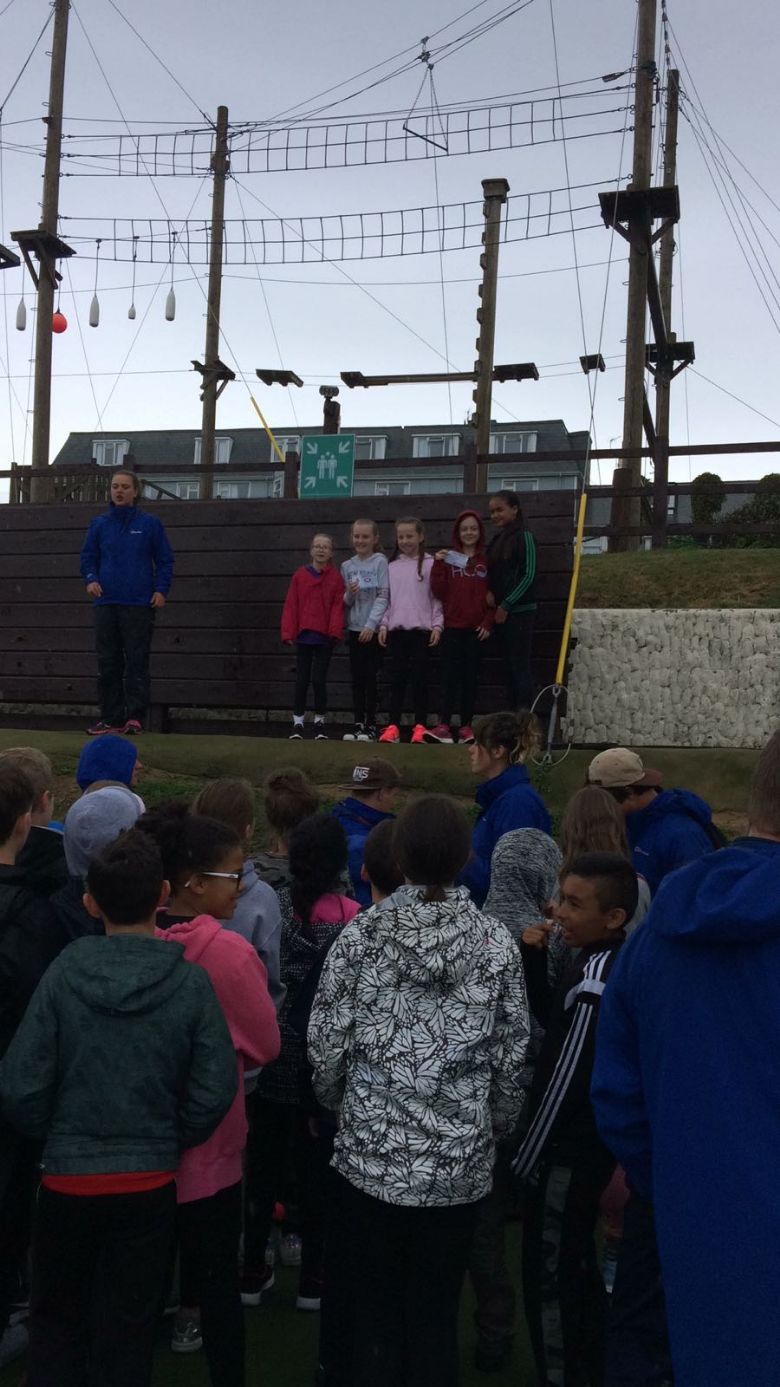 09.35am - Getting waterproofed up!!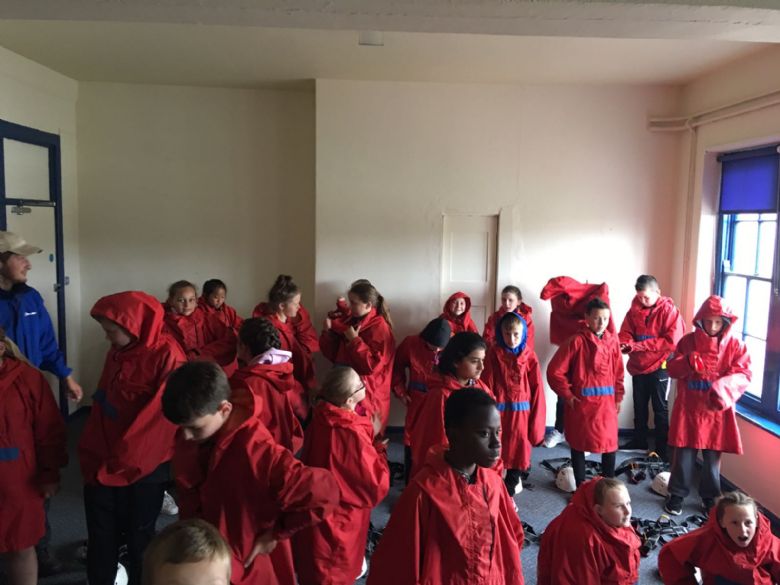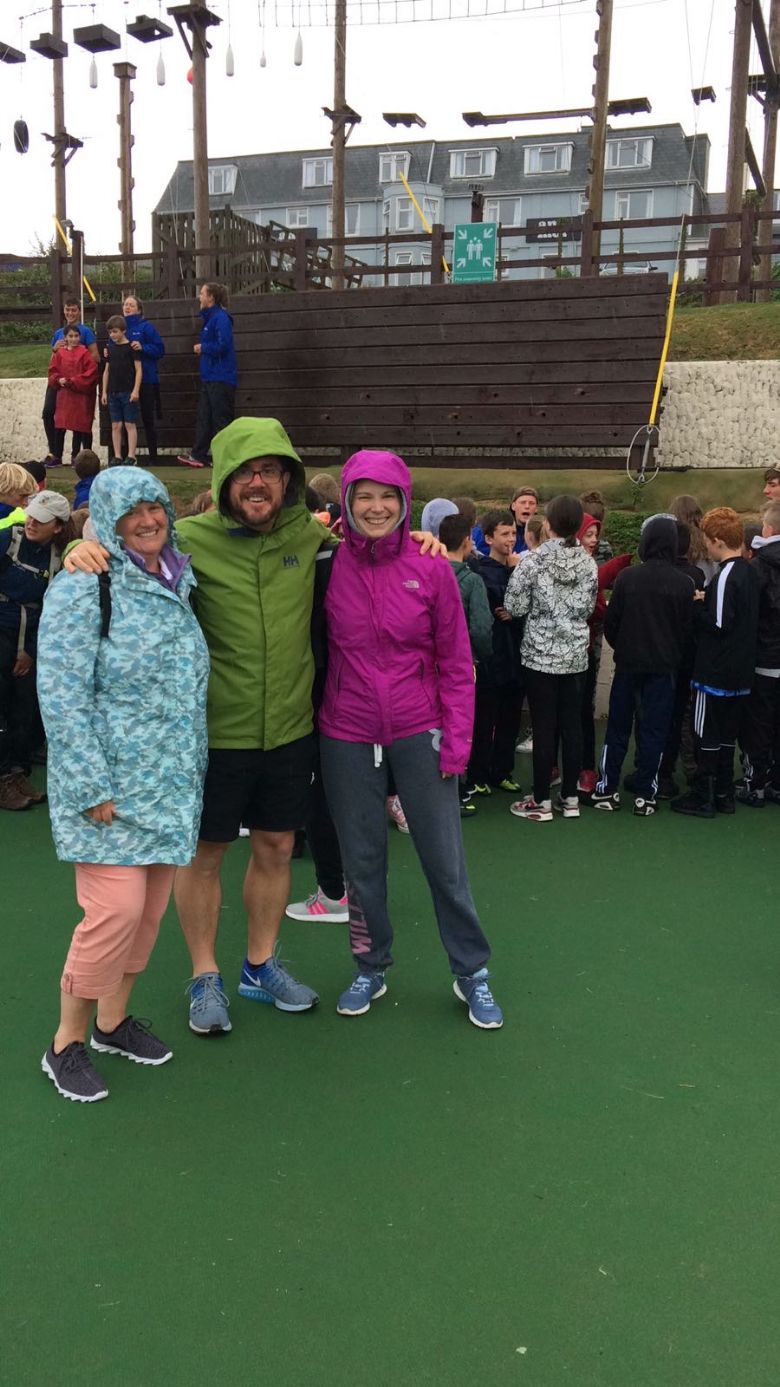 It's still raining, but we're still smiling........ just!
There will be some tired children today after a 2.00am false fire alarm! All is well but it's still wet and the children are very sleepy………
07.15am - Just negotiated an extra 40 minutes in bed for our sleepyheads! Well needed, along with a hearty breakfast!!
Wednesday 28th June
PM - more fun in and out of the water.....
It's been another good day so far - chicken burgers for lunch - yum! Rain has set in but it hasn't dampened the spirits!
Earlier to bed for the children tonight - they have been struggling to get up!
We've been to Bude shops for pressies for the family ...... or just to stock up on sweets!!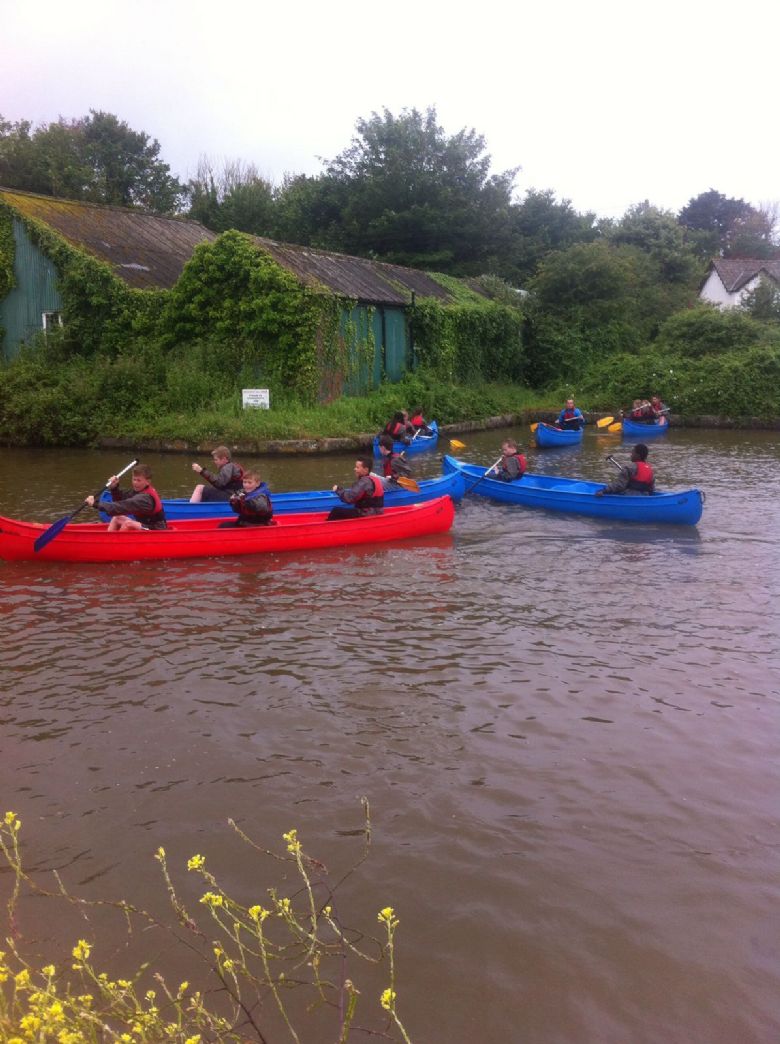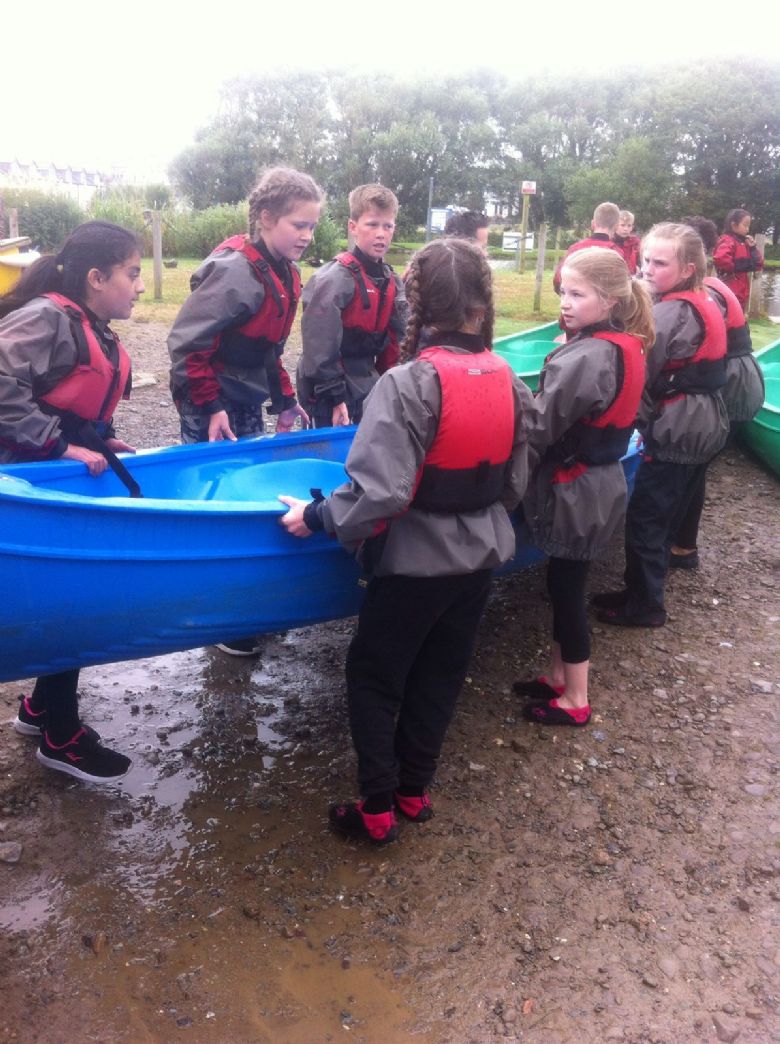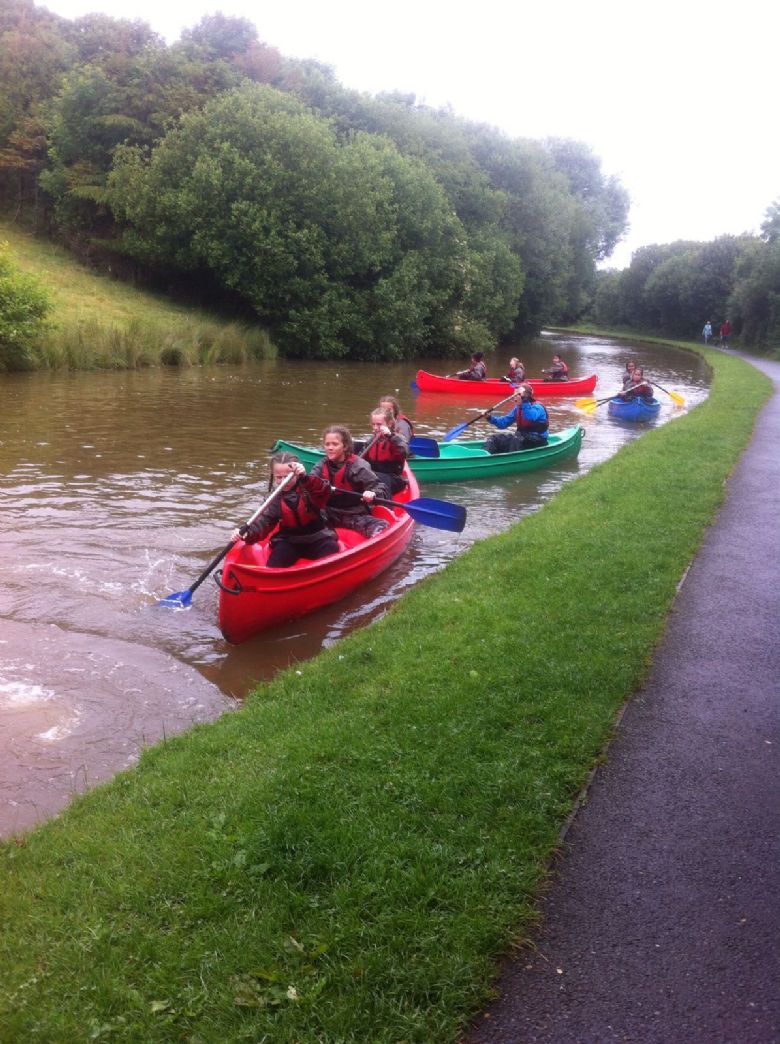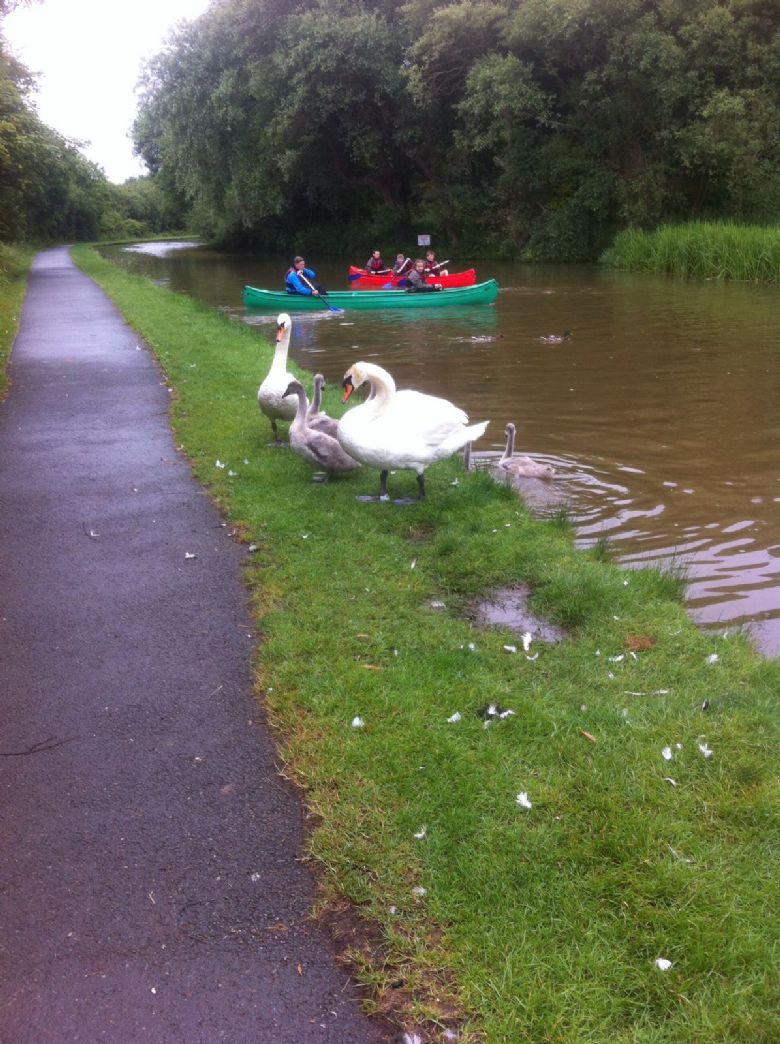 Dry training.......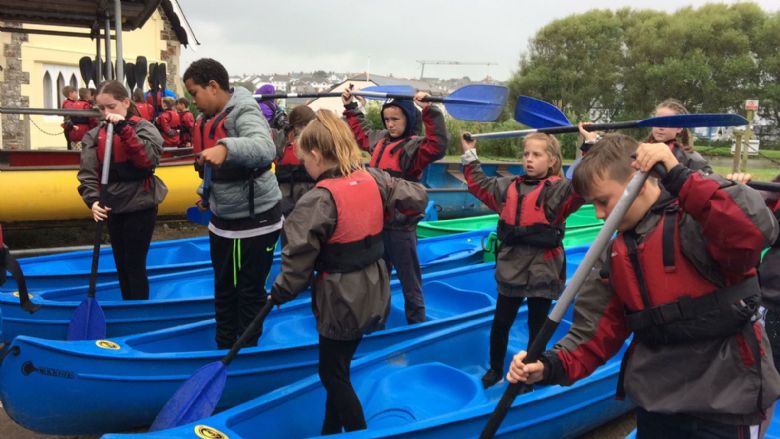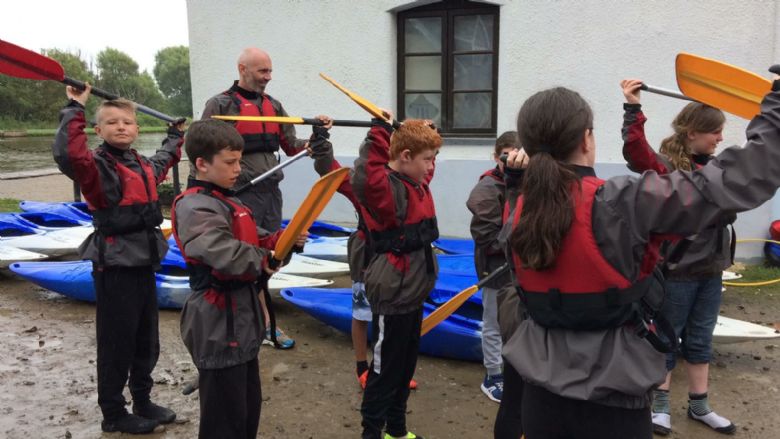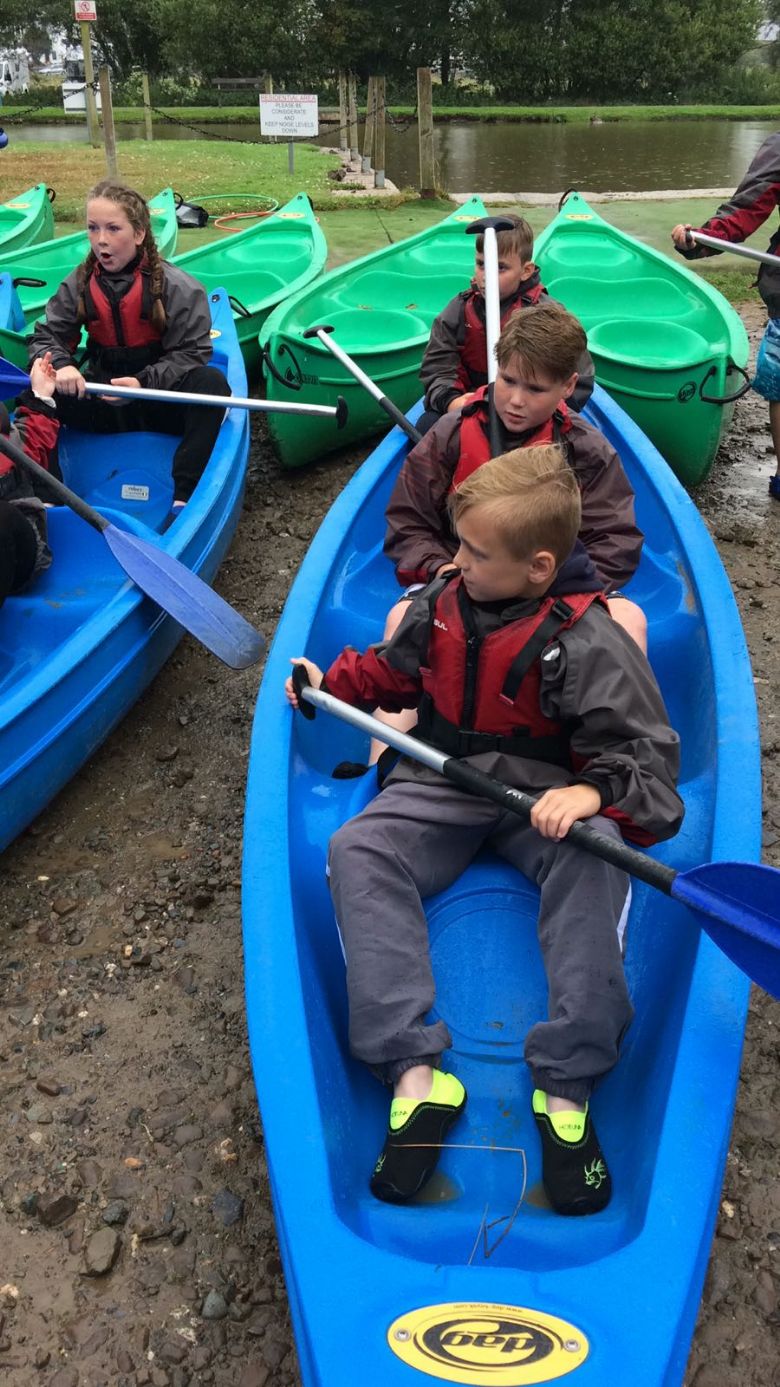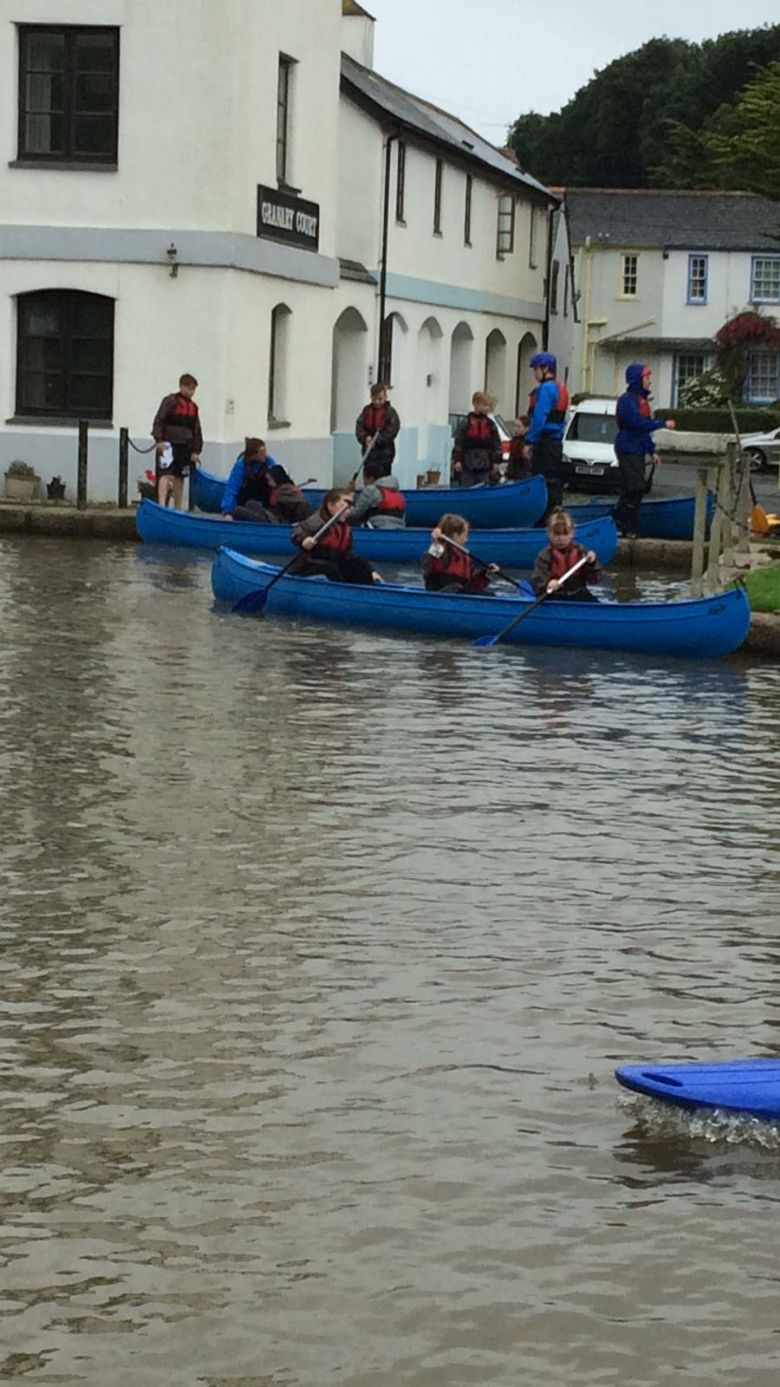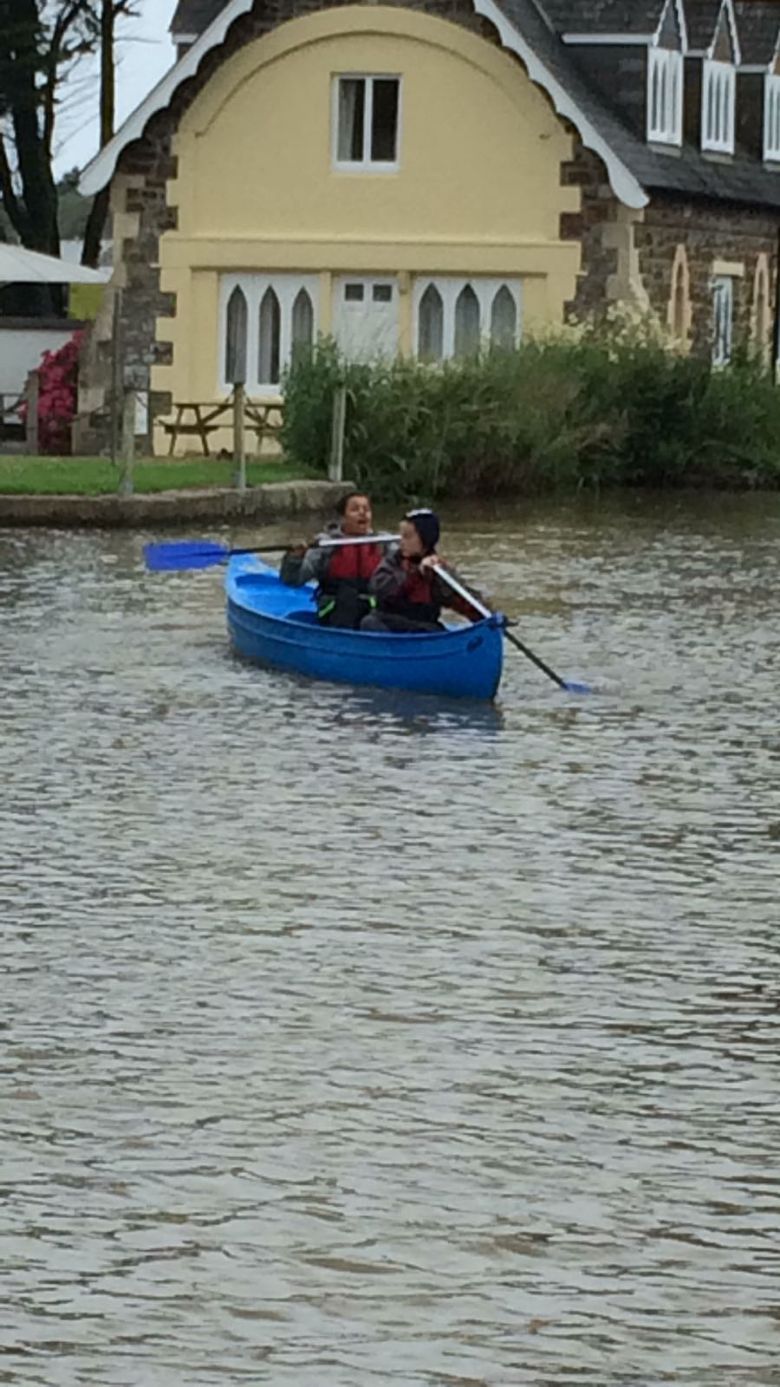 Run aground already! Male drivers!!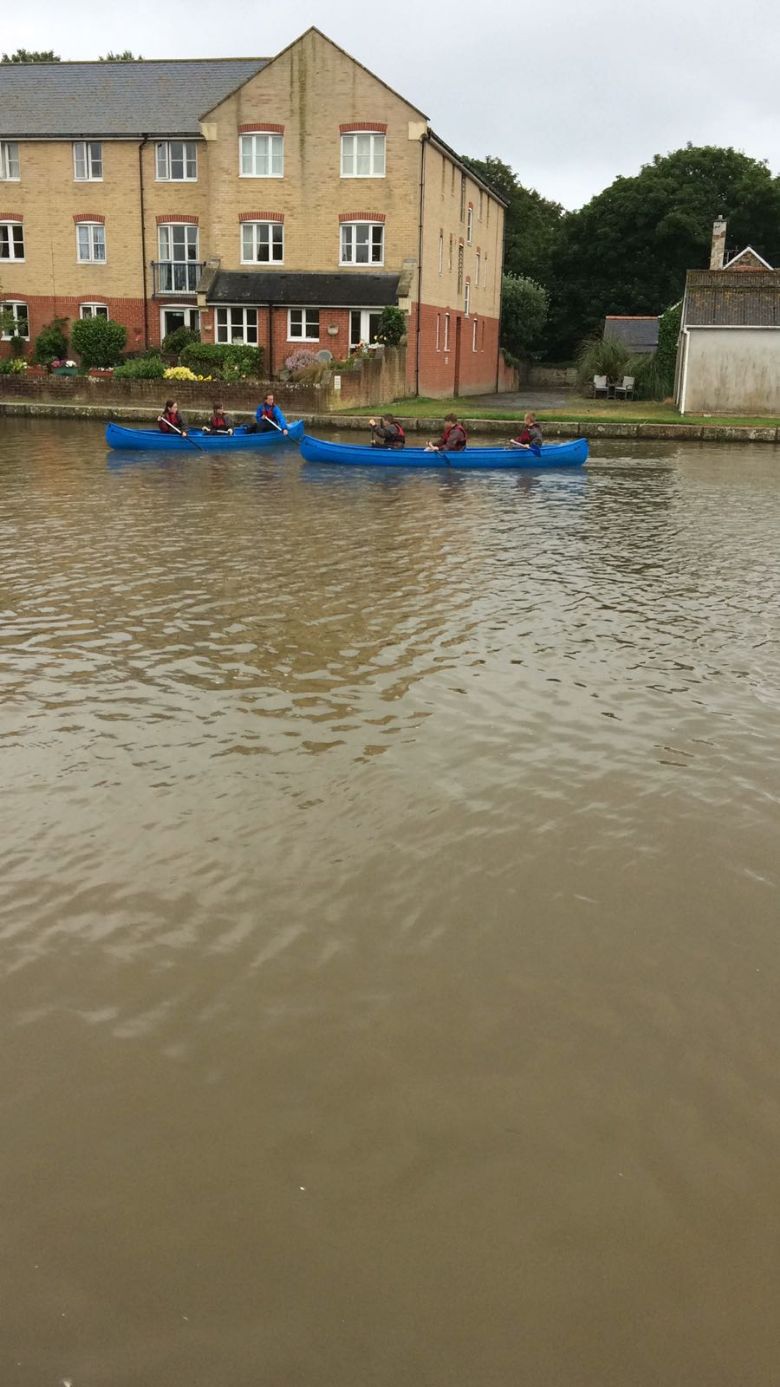 Contenders for the boat race??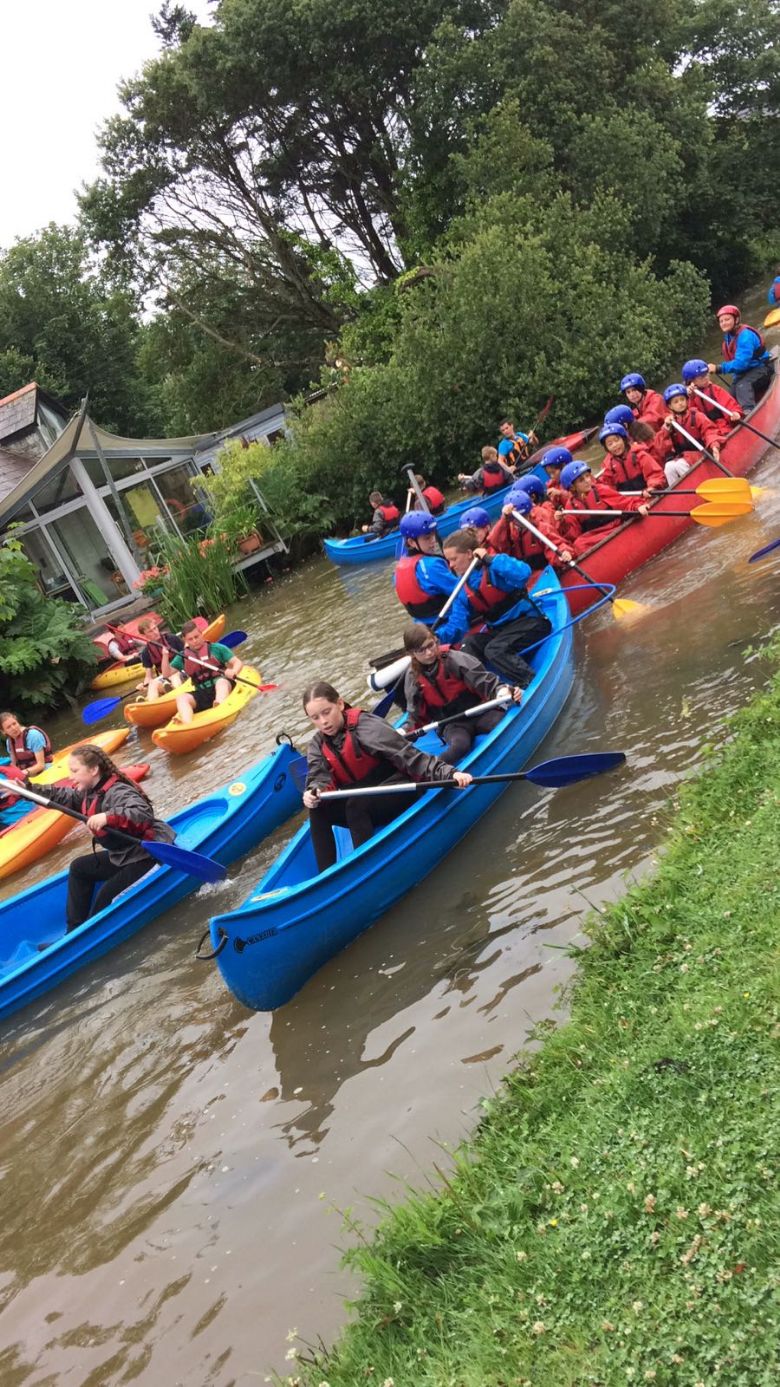 Rush hour on the canal!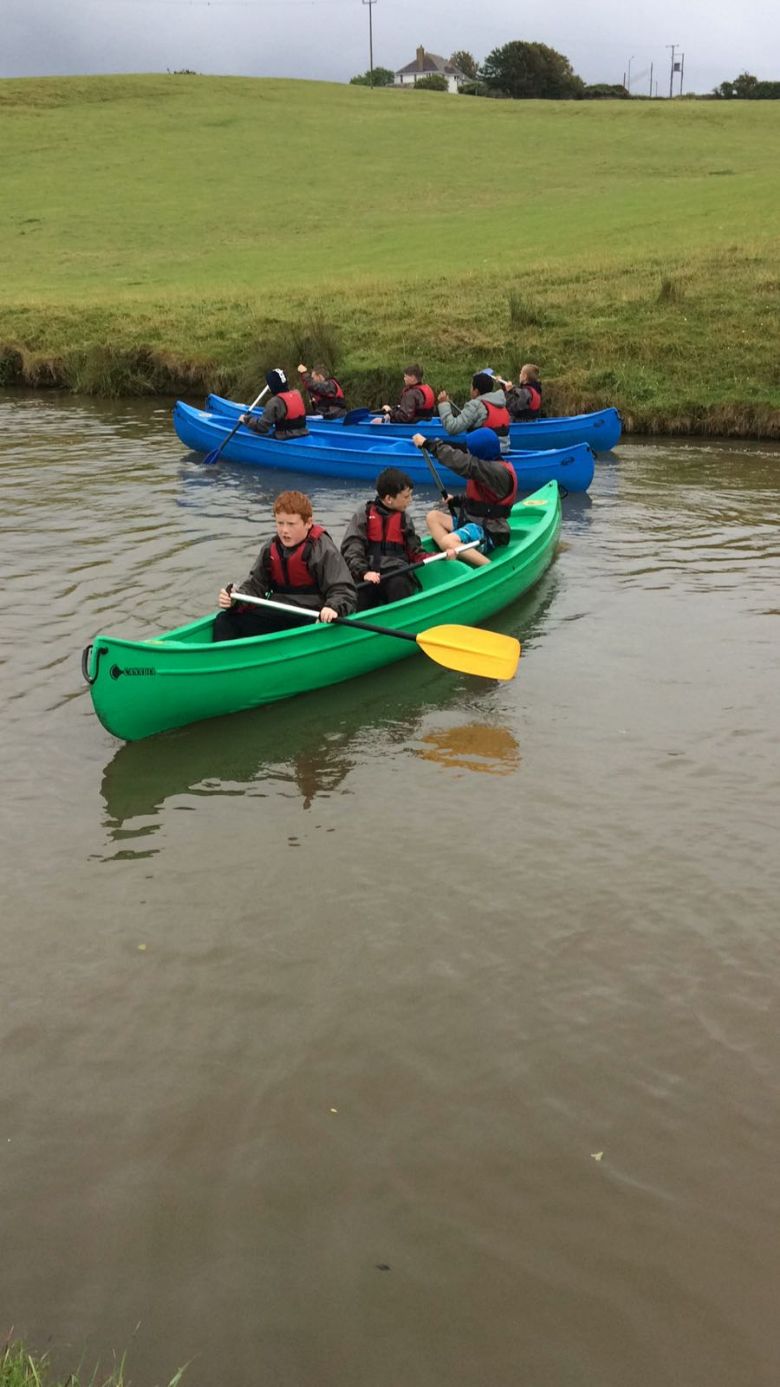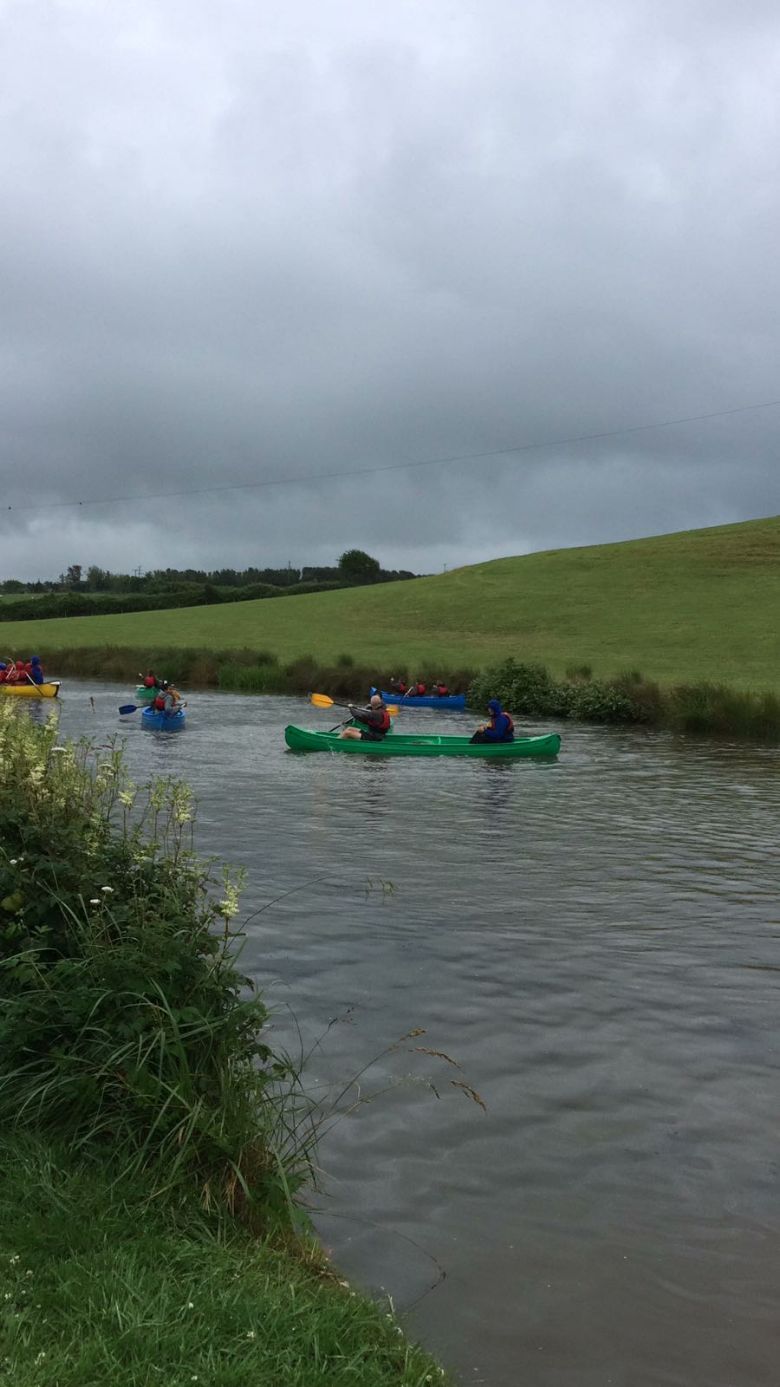 Found the greens! Boat wars!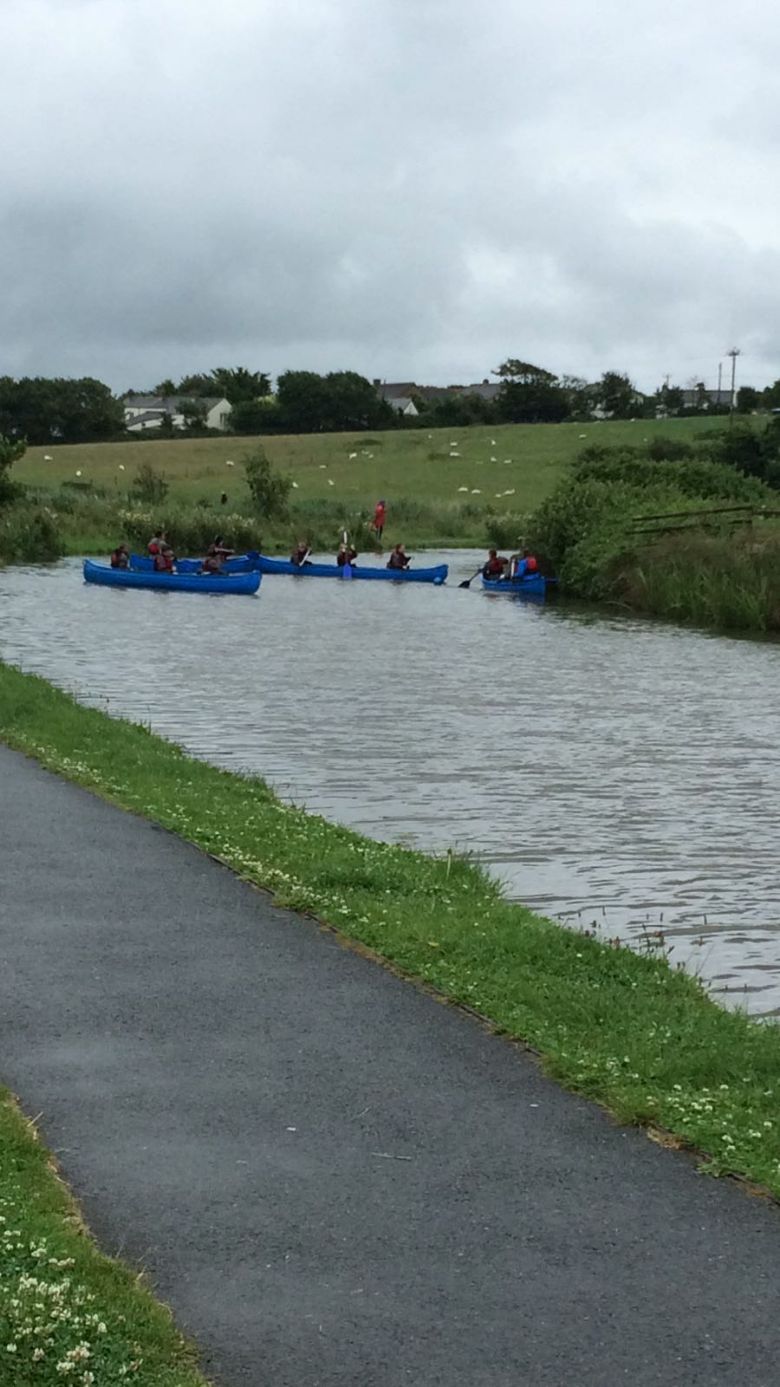 Boat footy!!
09.50am - Morning activities underway.......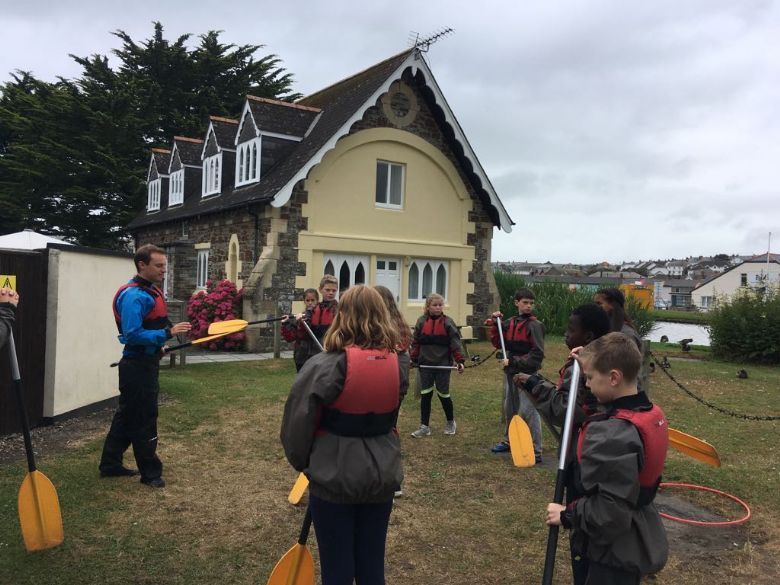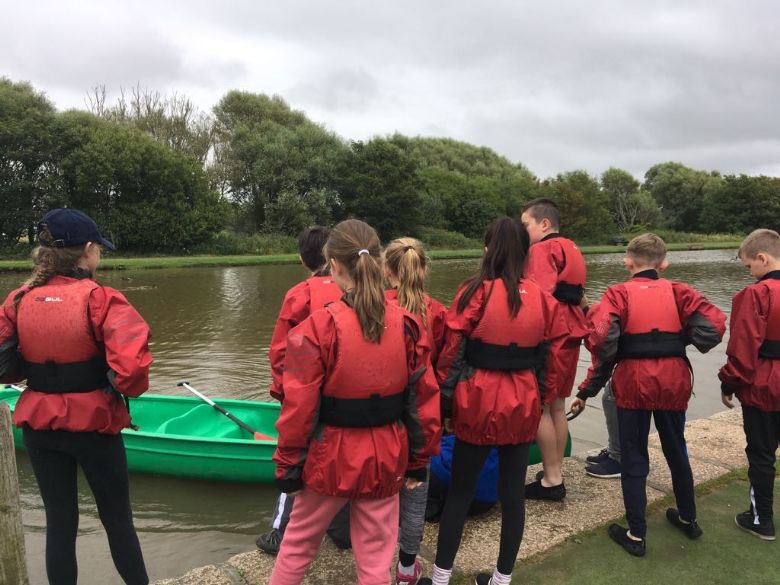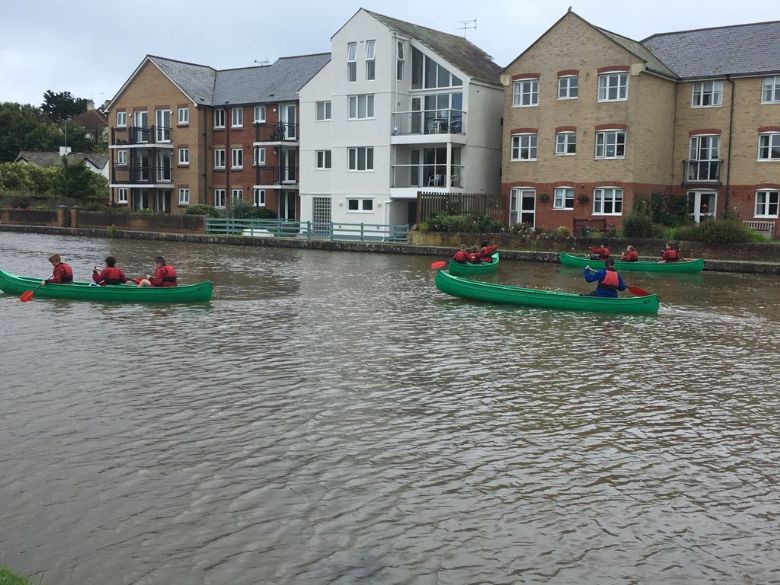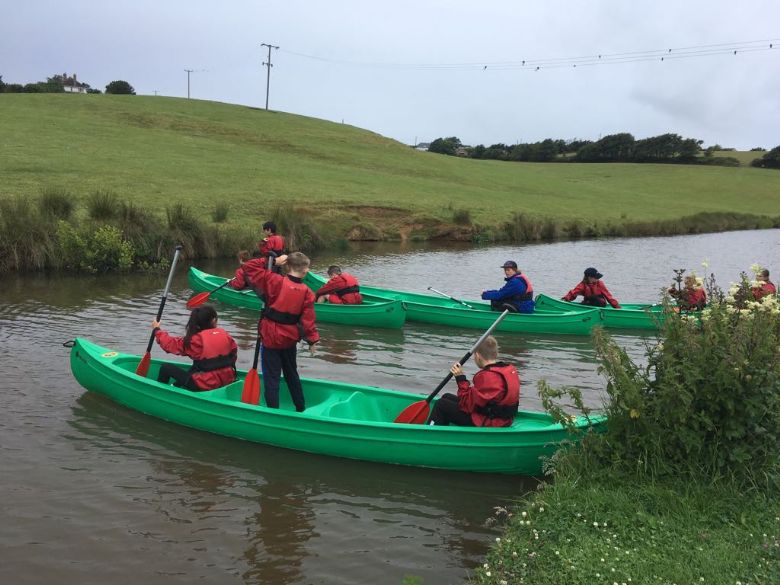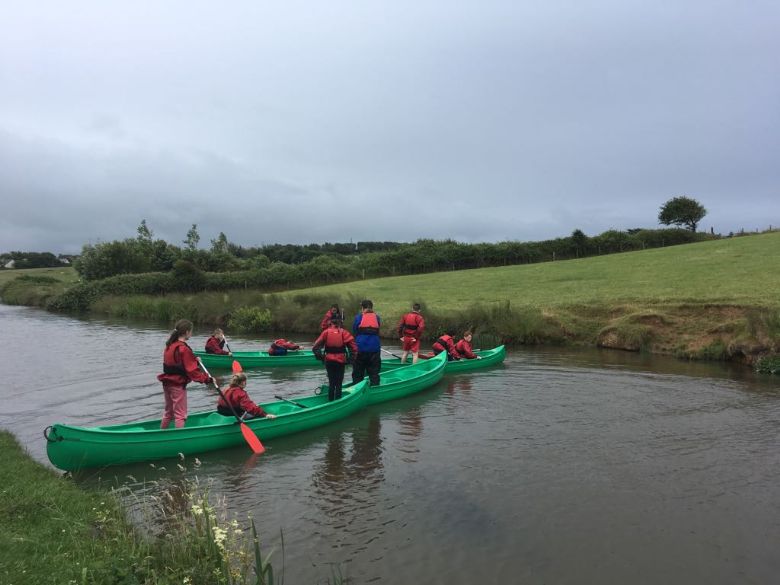 Pirate ship games!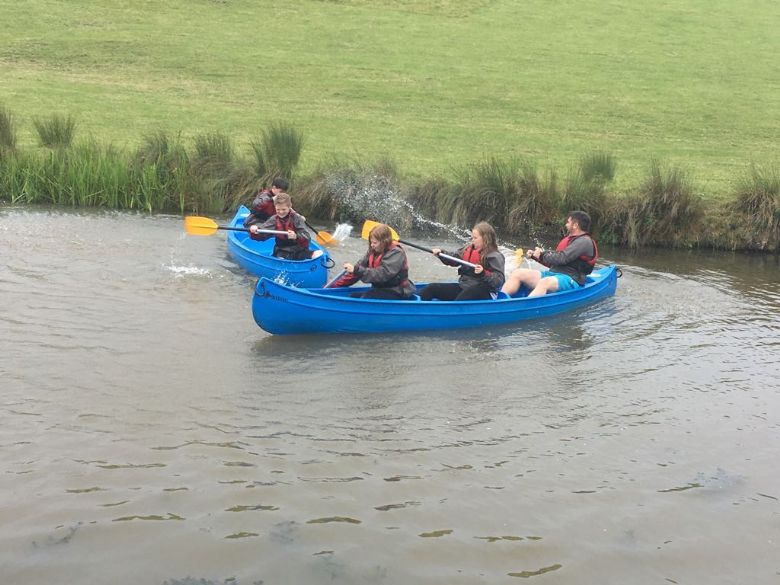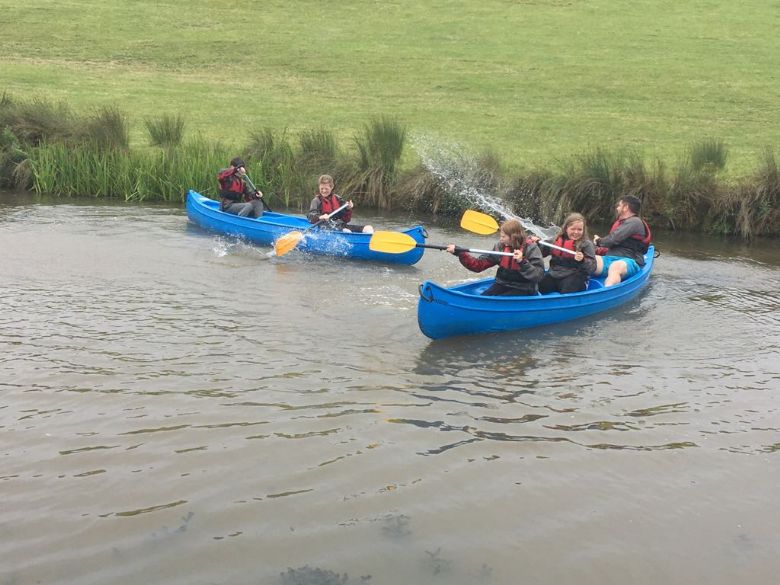 Splashing about!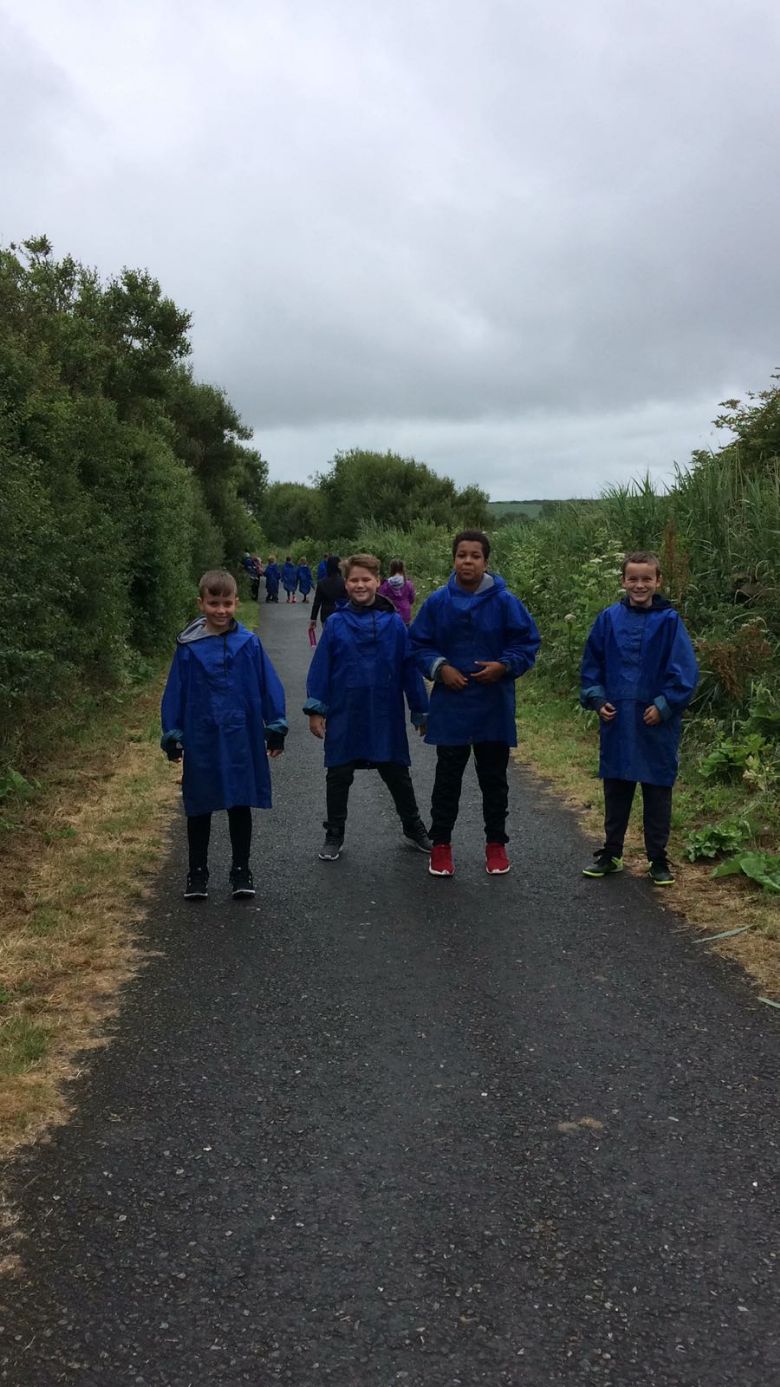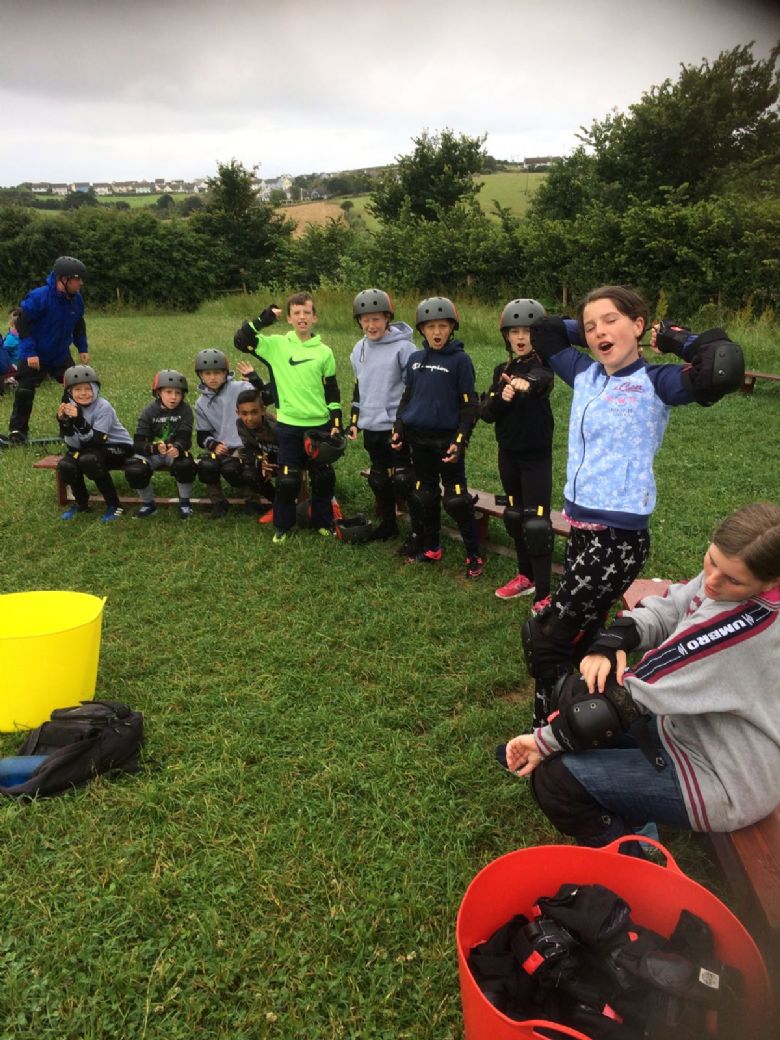 En route to mountain boarding Let's roll!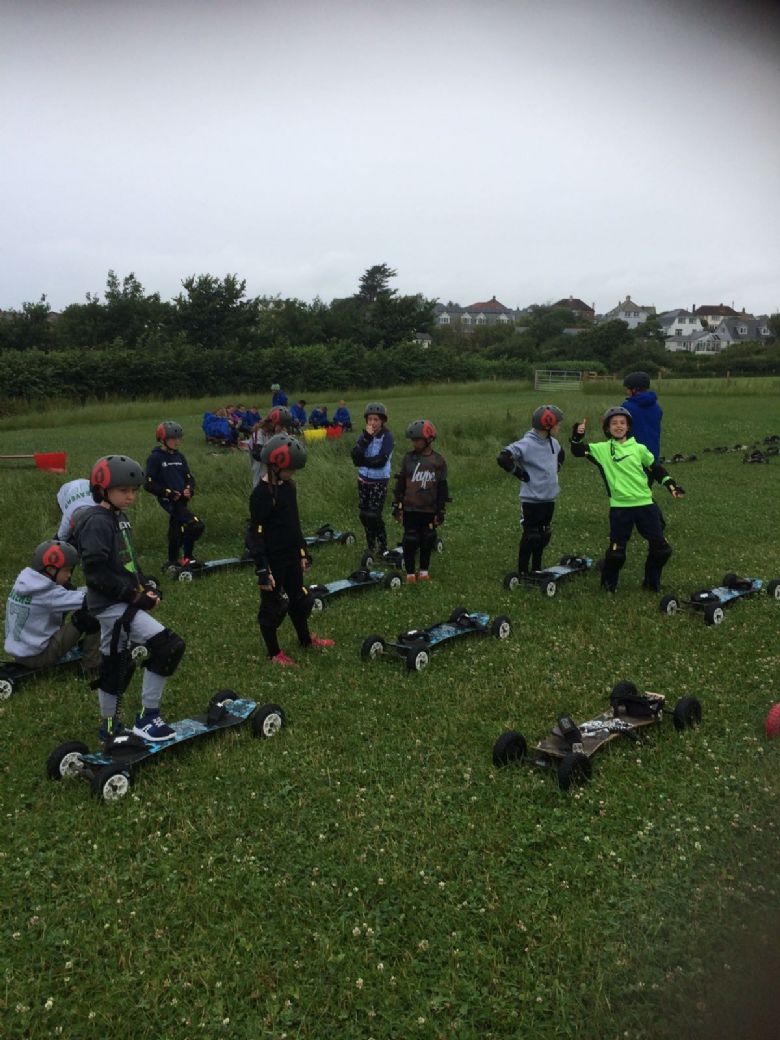 They'll be coming down the mountain..........!!
Not board!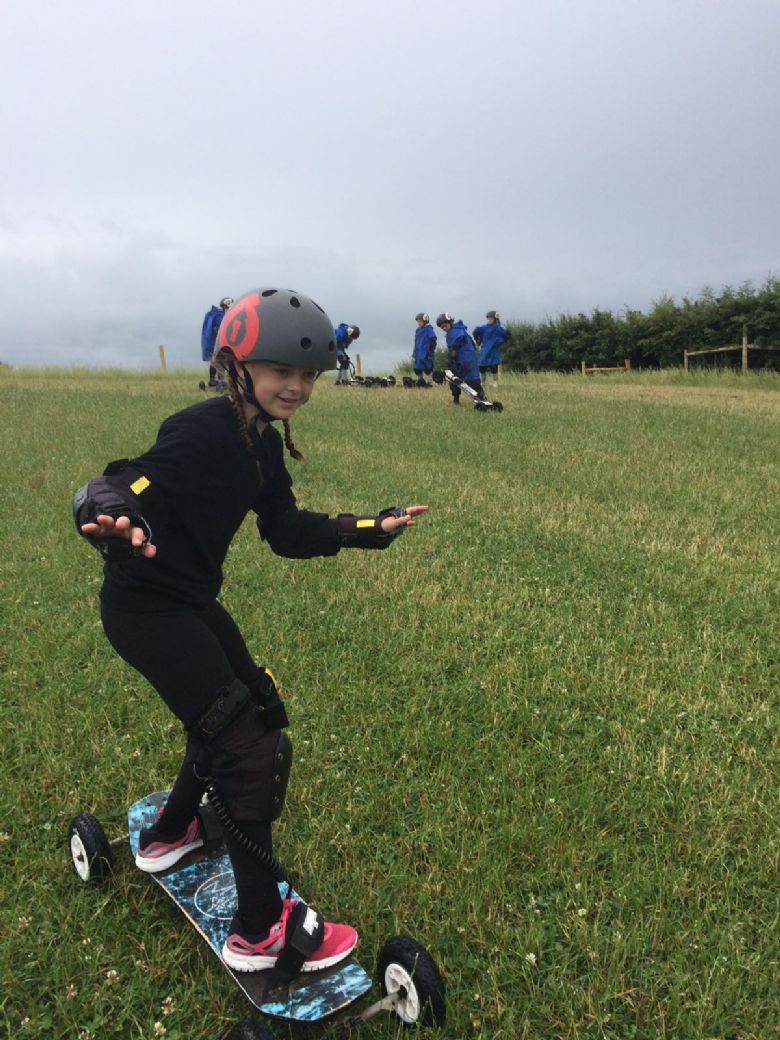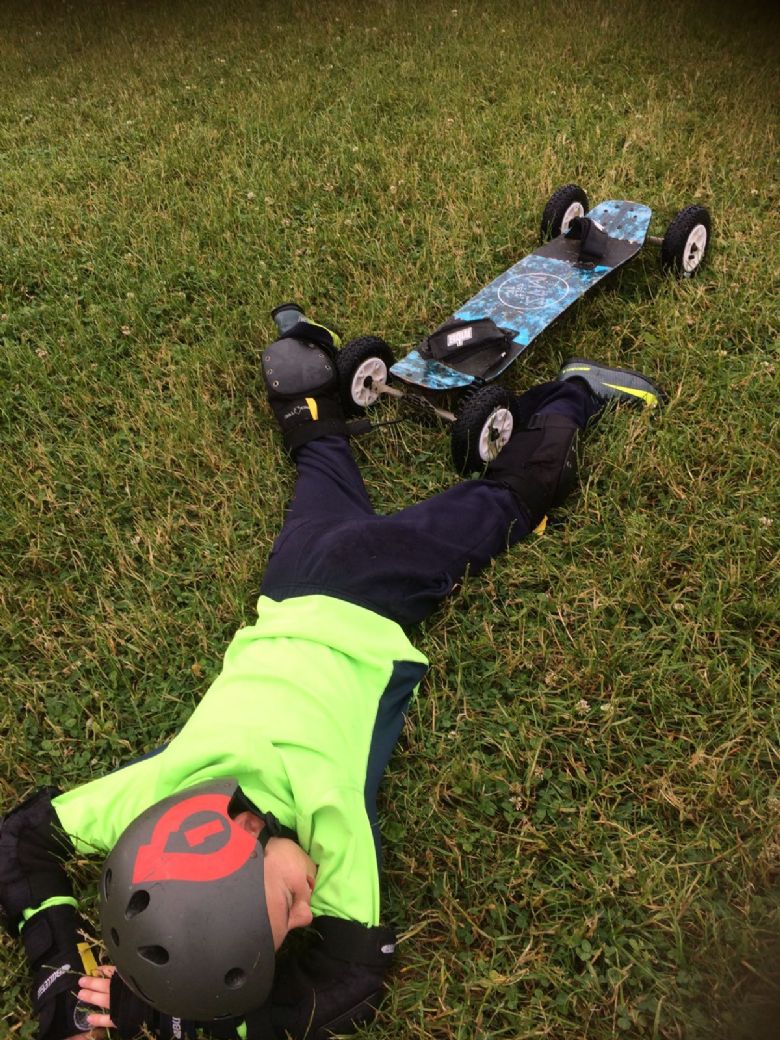 Great action! Epic fail!
Coastal views when it wasn't raining!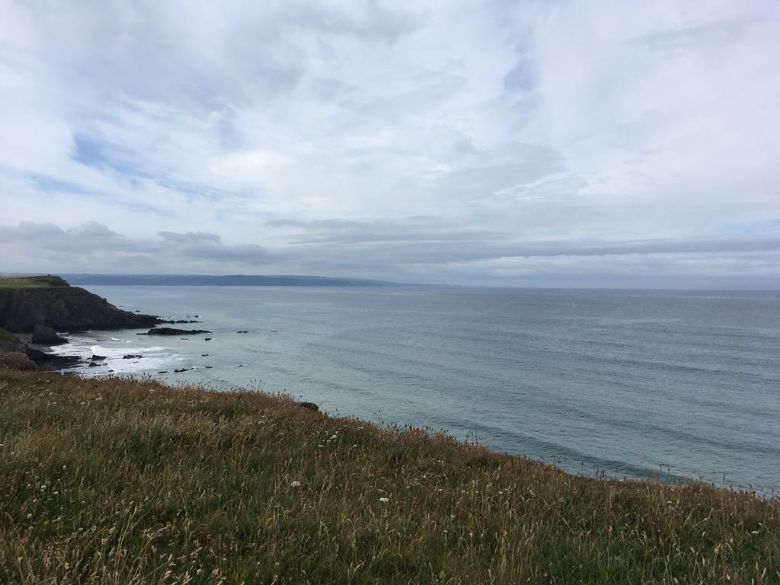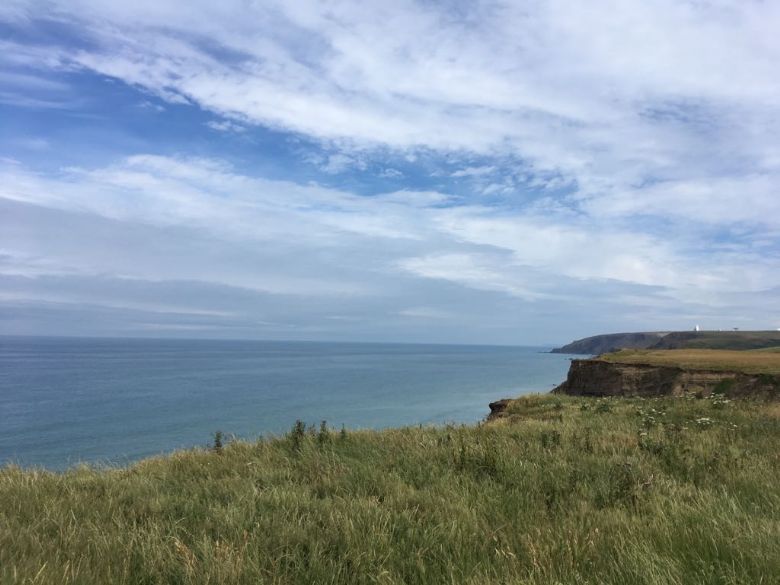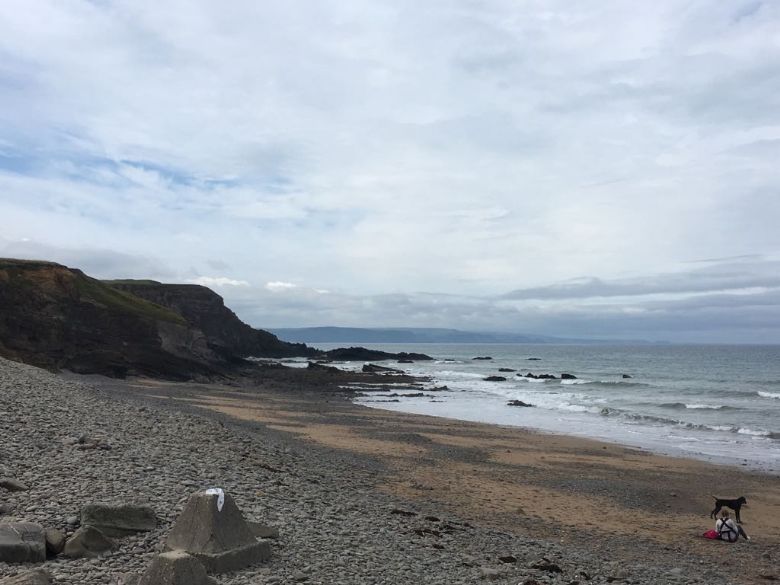 07.15am - Ready for the morning run or swim .......... much more bleary-eyed this morning!!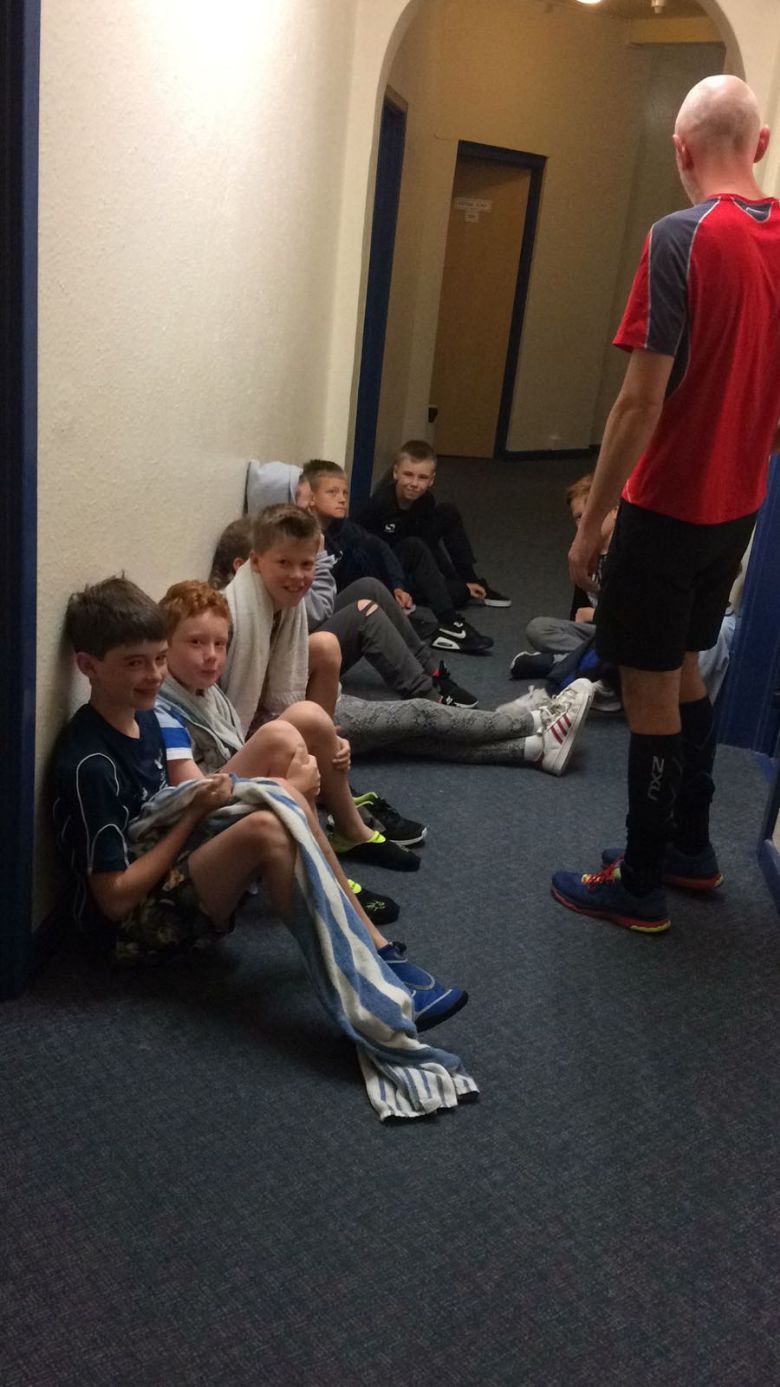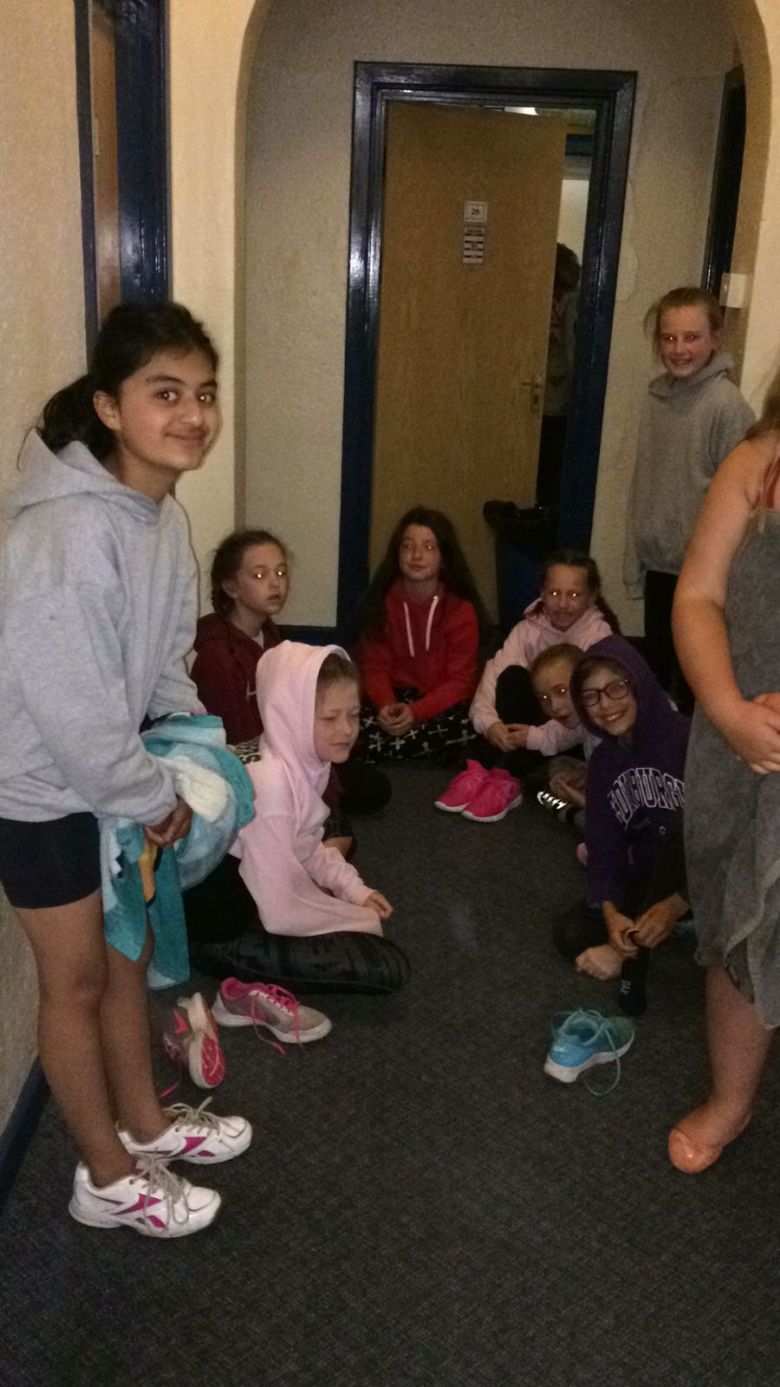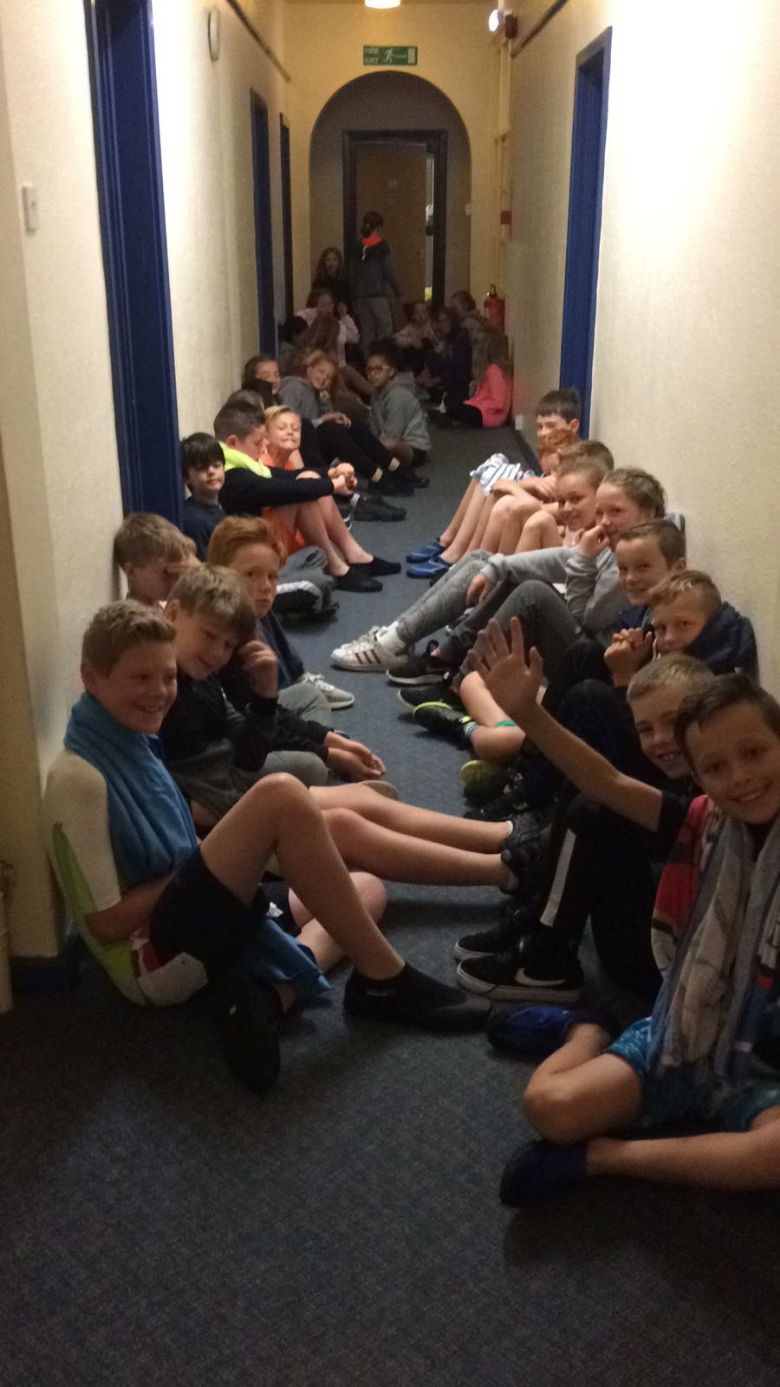 It's raining out there!!
Oh dear, not quite as organised today. Boys or girls room?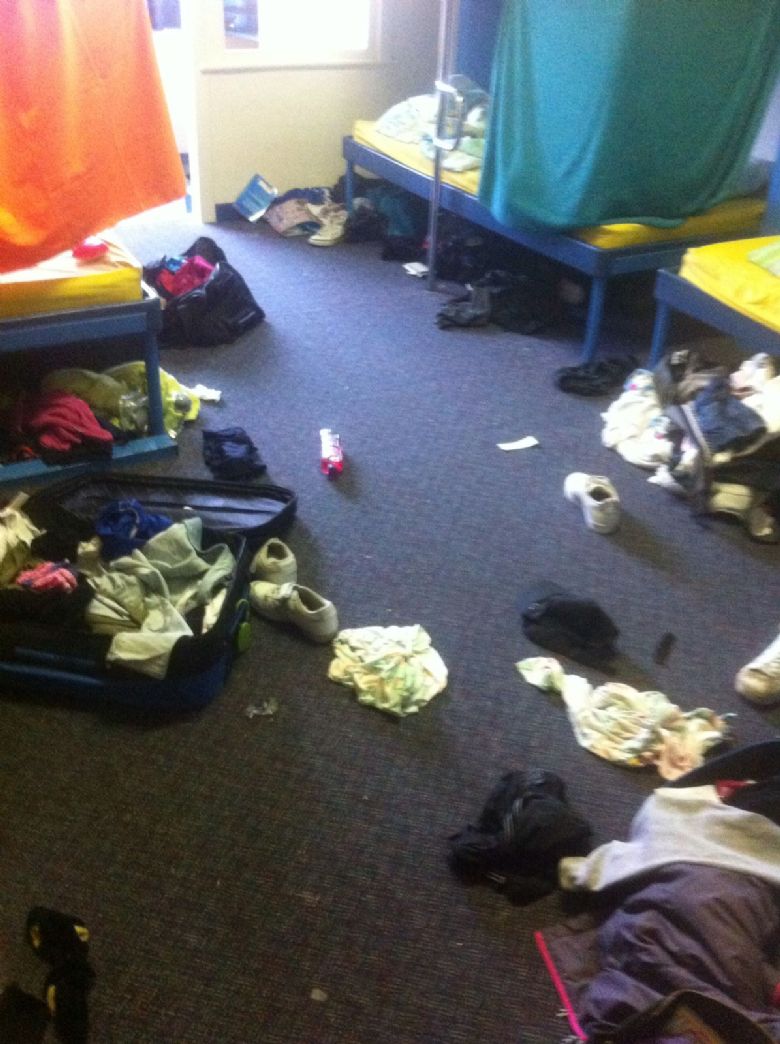 But .......... immaculate boys room. Can you believe it?!
Tuesday 27th June
8.30pm - Pizza eaten and disco underway ....... in the rain!!
5.45pm - Evening activities underway - dinner not until 7pm but it is pizza!! Yay!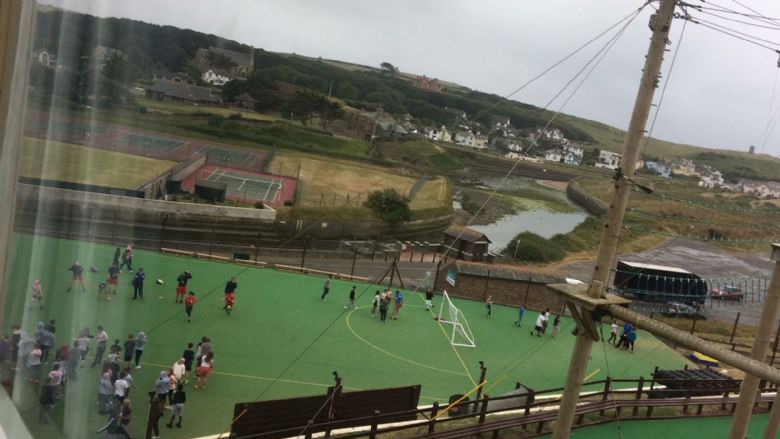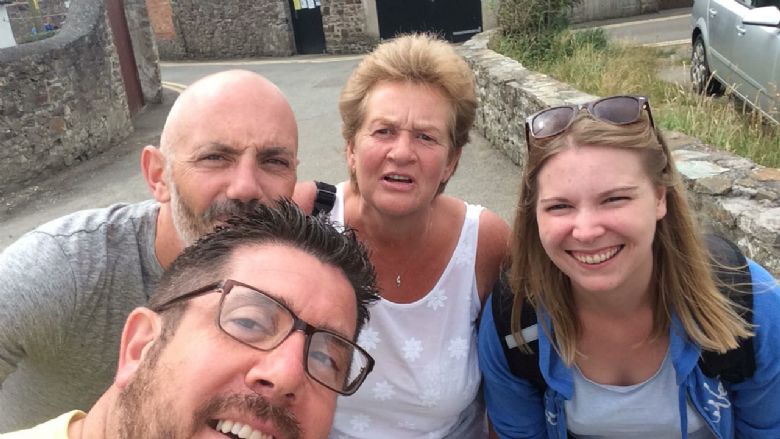 Phew! Afternoon activities over!!
1.30pm: Lunch just eaten - pasta and salad - off to swap over activities :)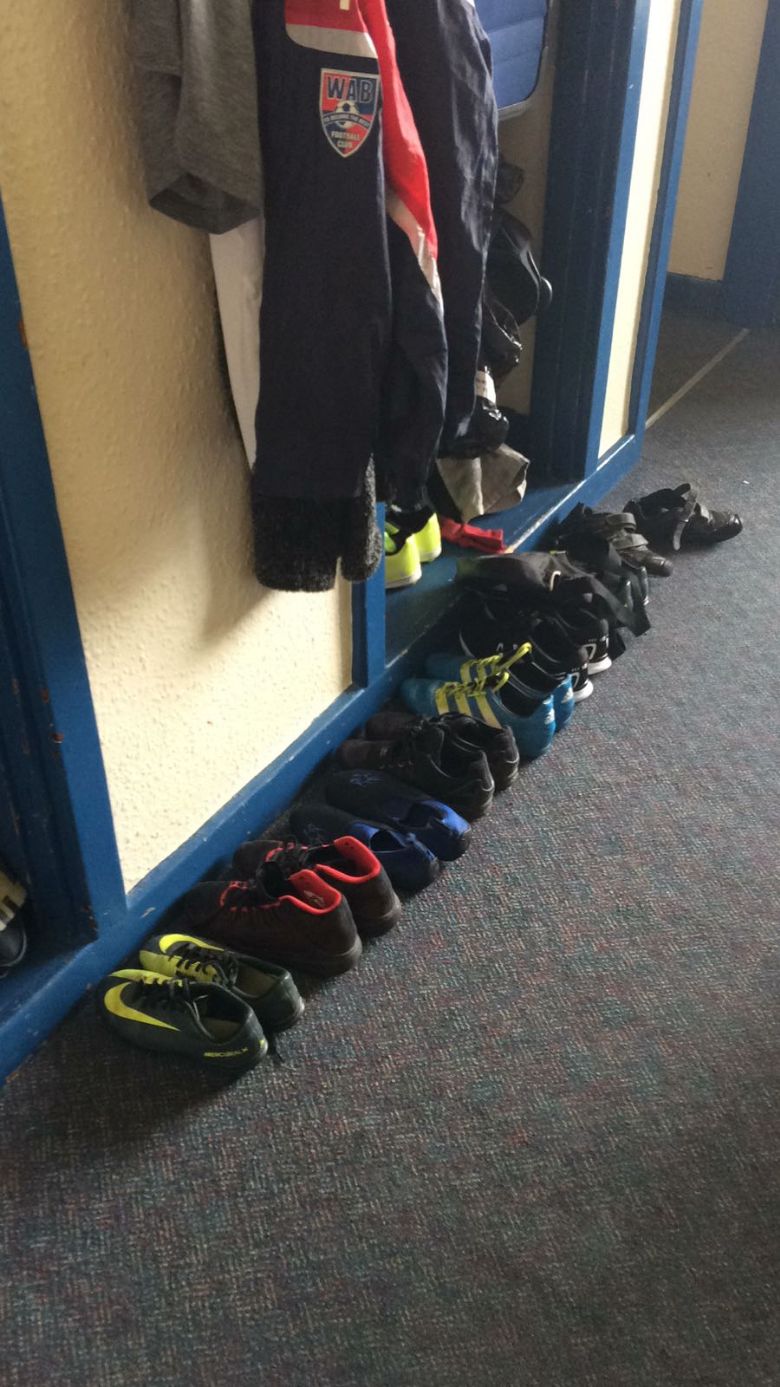 A tidying turnaround!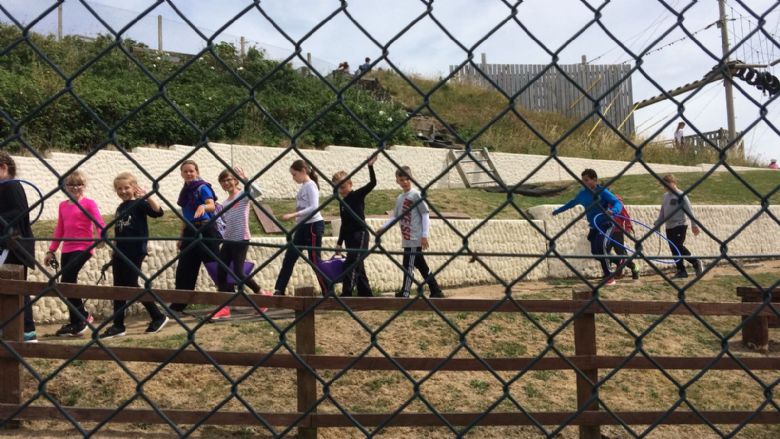 Team Challenge!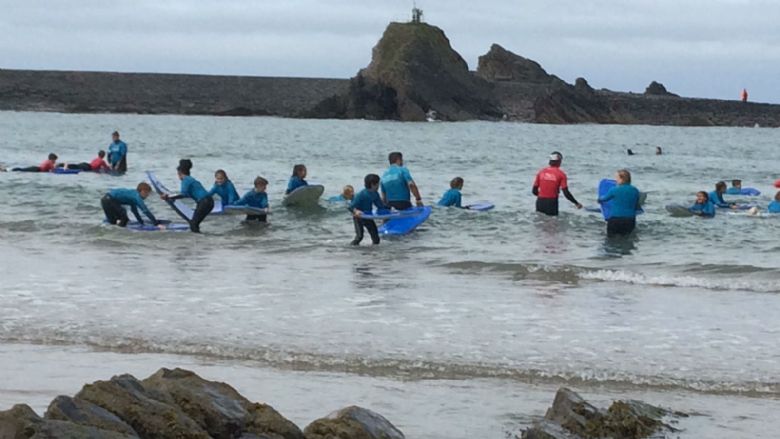 Mastered it!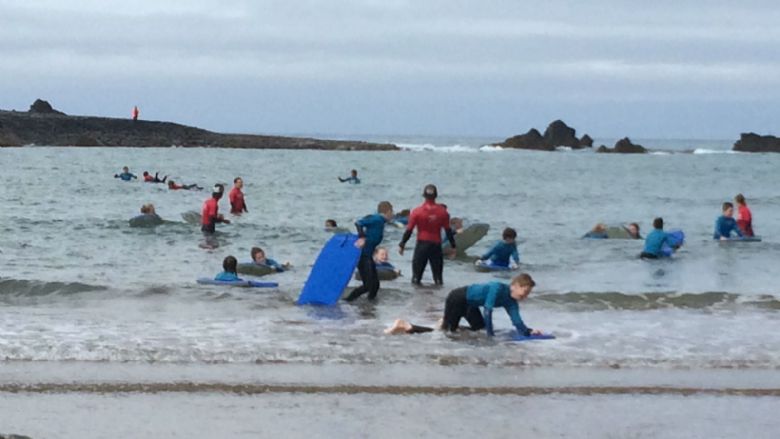 10.30am - Bodyboarding lesson!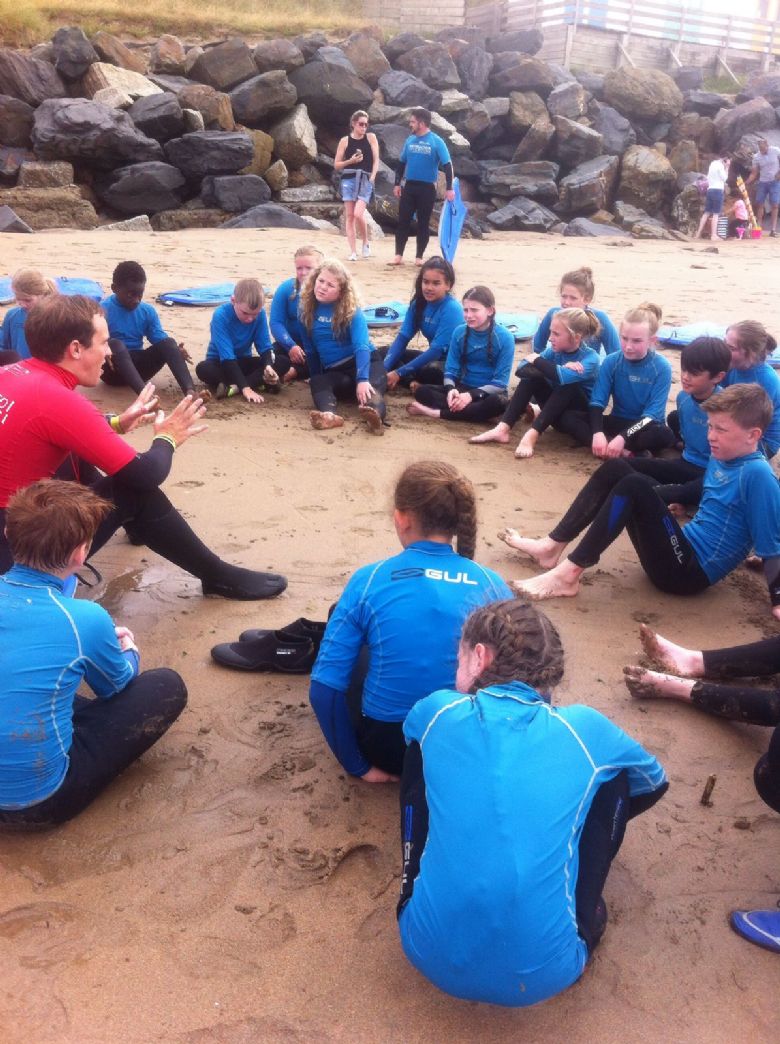 Morning swim time!! (07.35am)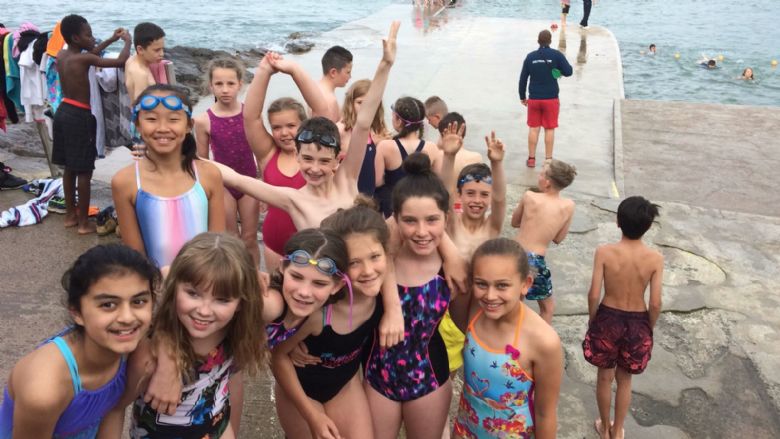 The first night went very quietly - all rooms fast asleep by 11.00pm - unheard of!! Up bright and early this morning for a run or a swim. Team trial and body boarding on the agenda for today!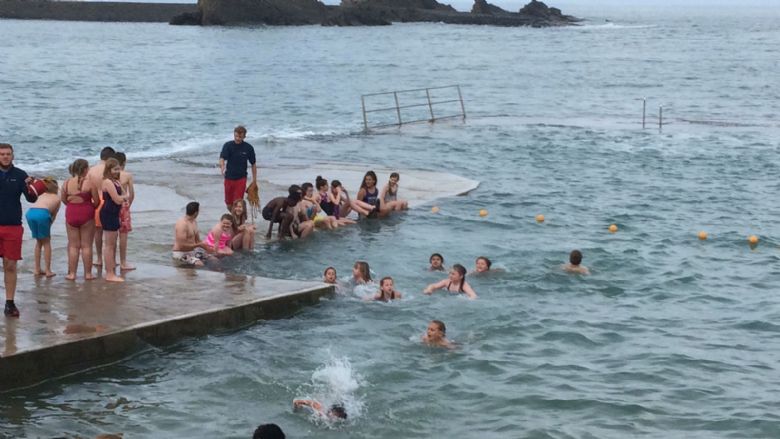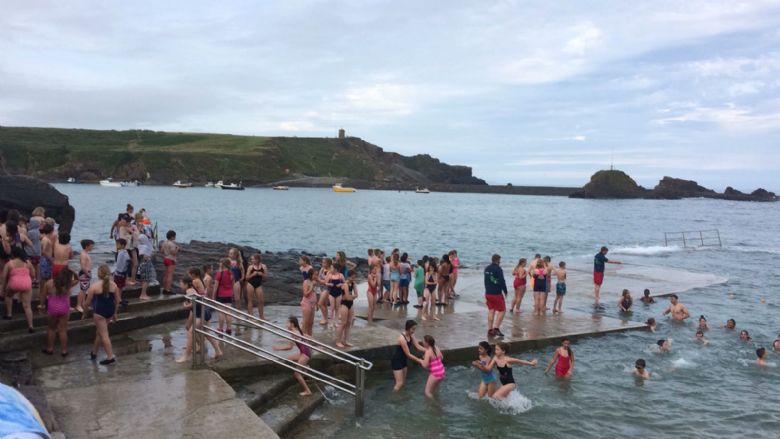 Monday 26th June:
7.00pm - All settled in - we have been down to the beach playing games and dinner will be at 7pm. This evening's activities are Karaoke and Footy!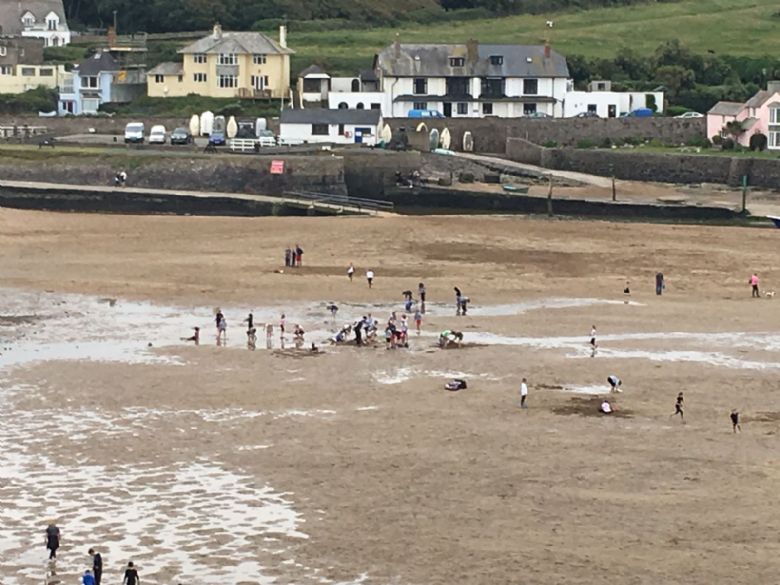 2.55pm - We have arrived!! The children are off the coach and are being shown around the centre and attending a safety briefing. All good!
12.15pm - Traffic has been kind and we are already enjoying lunch at Taunton Services! We will let you know when we arrive.
9.20am - Coach loaded and they're off! CLICK HERE to see a few more photos!